Every year watch brands invest an average of 10 to 20% of their revenue in marketing, a third of which is dedicated to sponsorship. The latter is considered the marketing tool with the best return on investment. A movie star like Brad Pitt or a tennis champion like Roger Federer can easily set you back 1 million a year.
THE AMERICAN DREAM IS DEAD
These days, the biggest names win the most acclaim. In this age of globalization, it only seems logical to have ambassadors with international reach. Except that we are seeing a growing need for proximity and accessibility. These untouchable stars don't capture the imagination as they did before.
THE AMBASSADOR OF THE FUTURE
We believe that micro-ambassadors are the future; more so than any superstar. Local characters with a human talent. Following this reasoning, last October we called upon the talent of the members of our community. That was when Nigel Bailly, a young 27 year old Belgian, contacted us. Here is his story.
NIGEL BAILLY
RACING DRIVER AND THE FIRST
CODE41 AMBASSADOR

Nigel is one of those people who keep moving forward and never let even the most tragic of circumstances get in their way.
Nigel is driven by adrenaline. He was overwhelmed by the excitement of motor sport, even though he was only 6 when he started motocross. At the age of 14, a fall while competing changed his life radically. A spinal cord injury left him permanently without the use of his legs. But it would take more than this to discourage Nigel; there was no question of giving up on his passion for motor sport.
DATE OF BIRTH
October, 17th 1989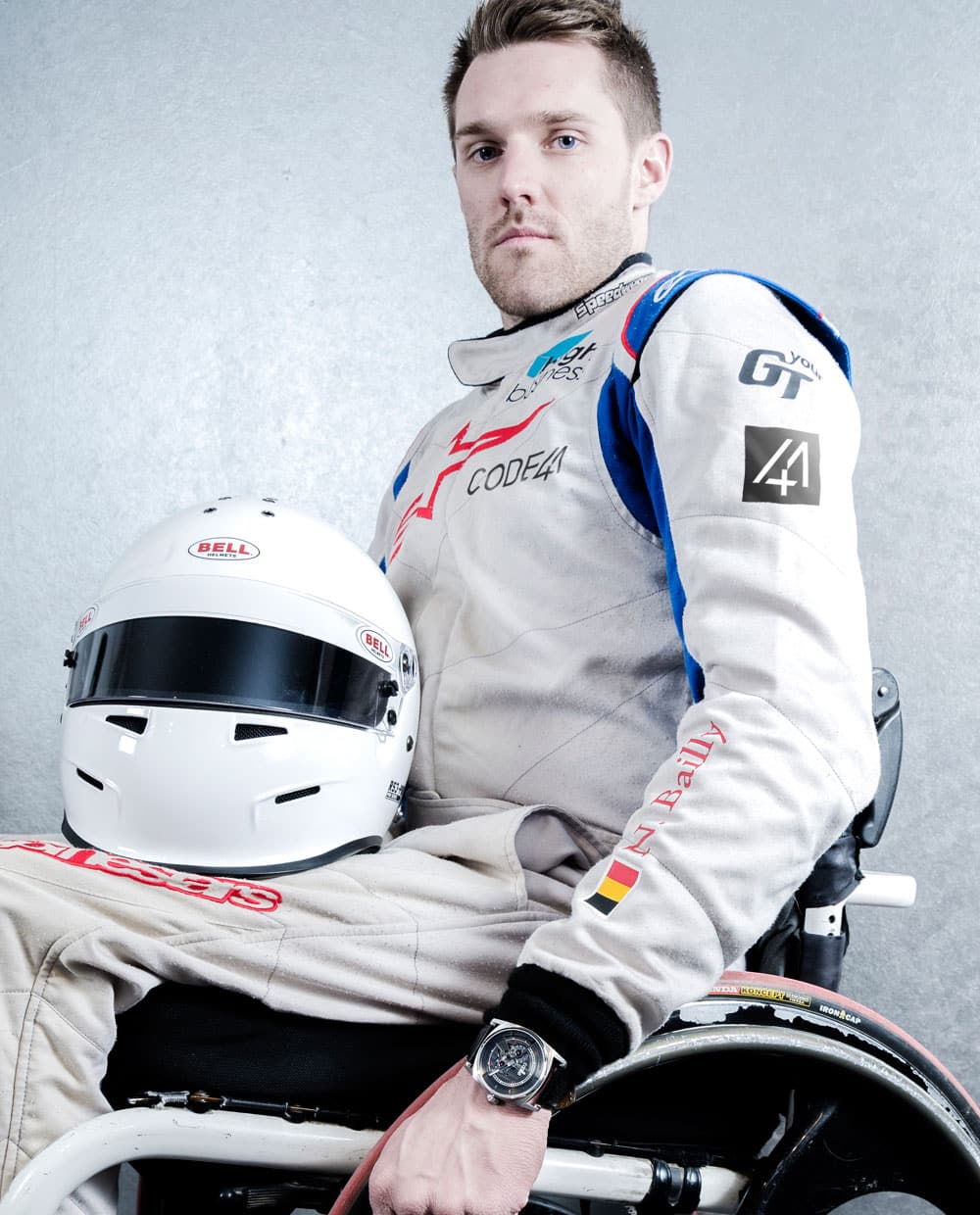 COURAGE, PASSION AND DETERMINATION
Following several years of karting, Nigel has now taken on a new challenge by participating in the Belgian BGDC motor racing championship, which begins on April 15th, 2017. Another step towards one day reaching his ultimate goal: taking part in the 24 Hours of Le Mans and competing with the world's best racing drivers.
« I can't walk, but once I'm strapped in my racing car I feel ten feet tall. »

Nigel Bailly
YOU'RE ALREADY A CHAMPION TO US!
Nigel, we are with you in this challenge. Not because motor racing as a field is particularly popular with watchmakers, but because your courage, passion and determination are admirable. Regardless of your finishing position (even though we know you'll do great ;-)), you're already a champion to us!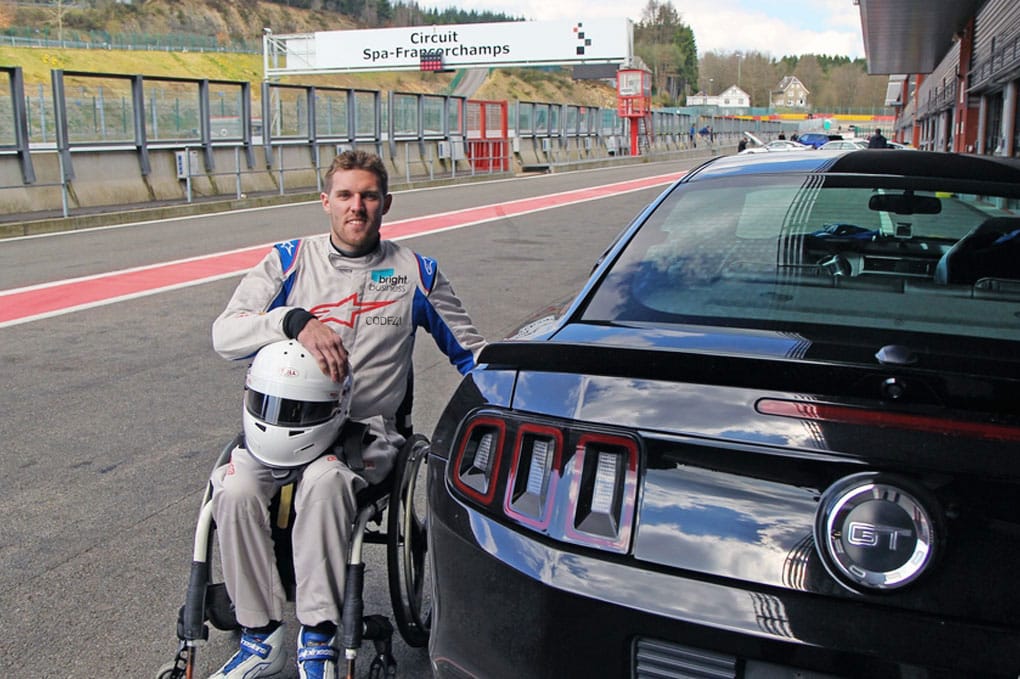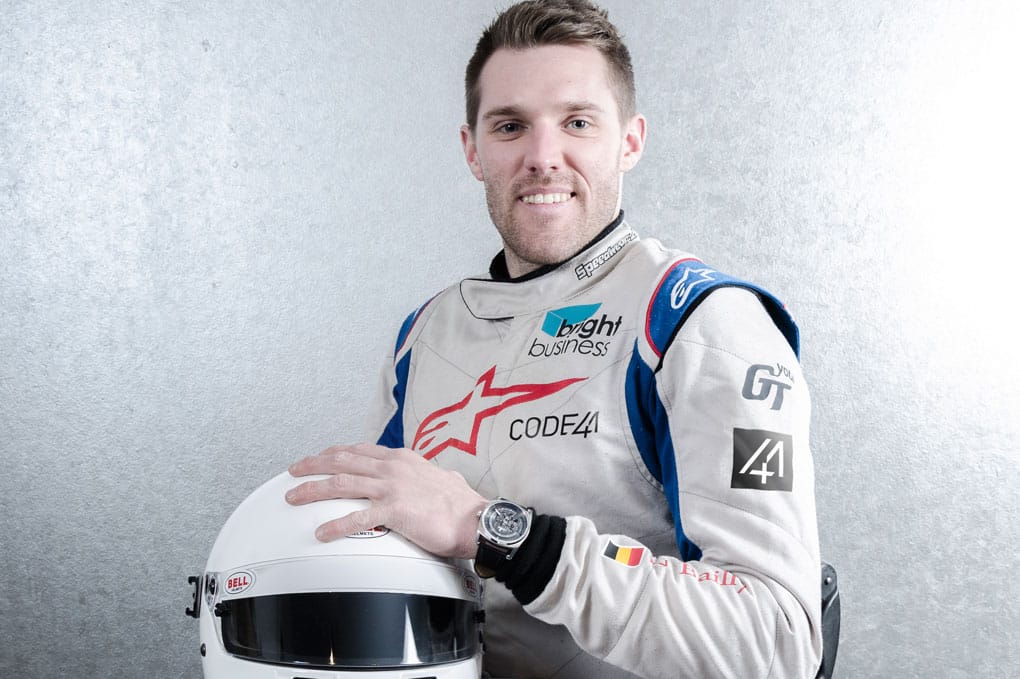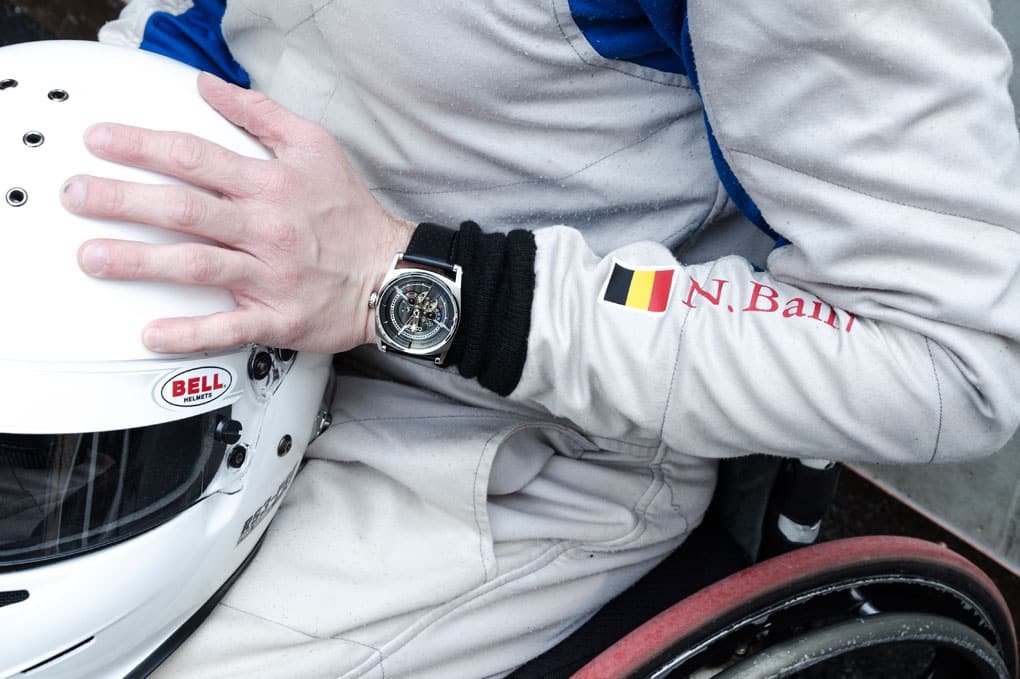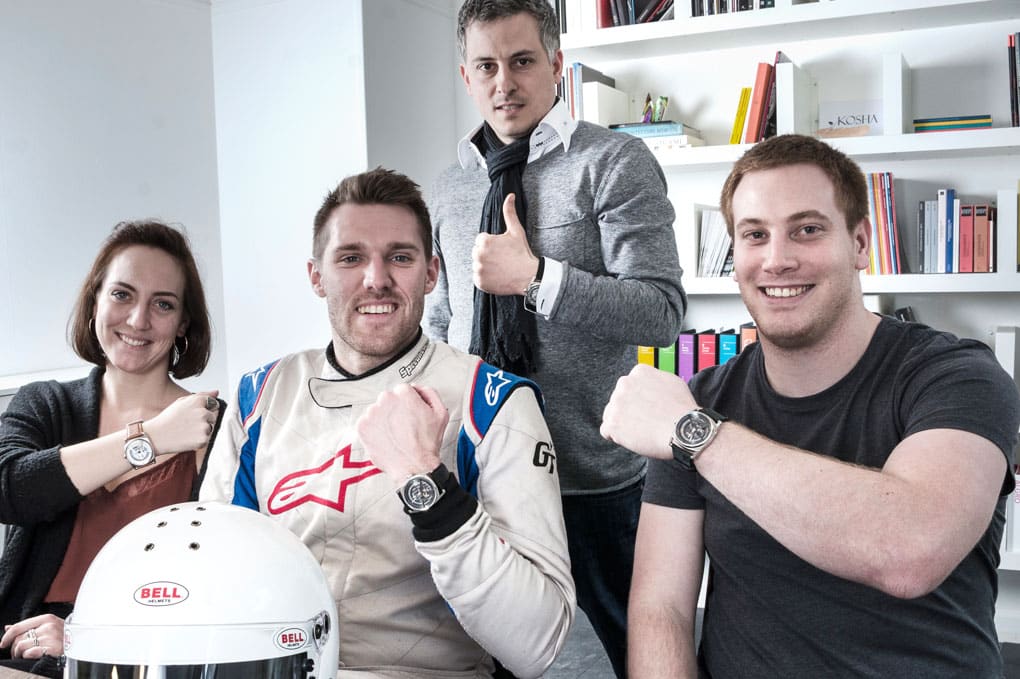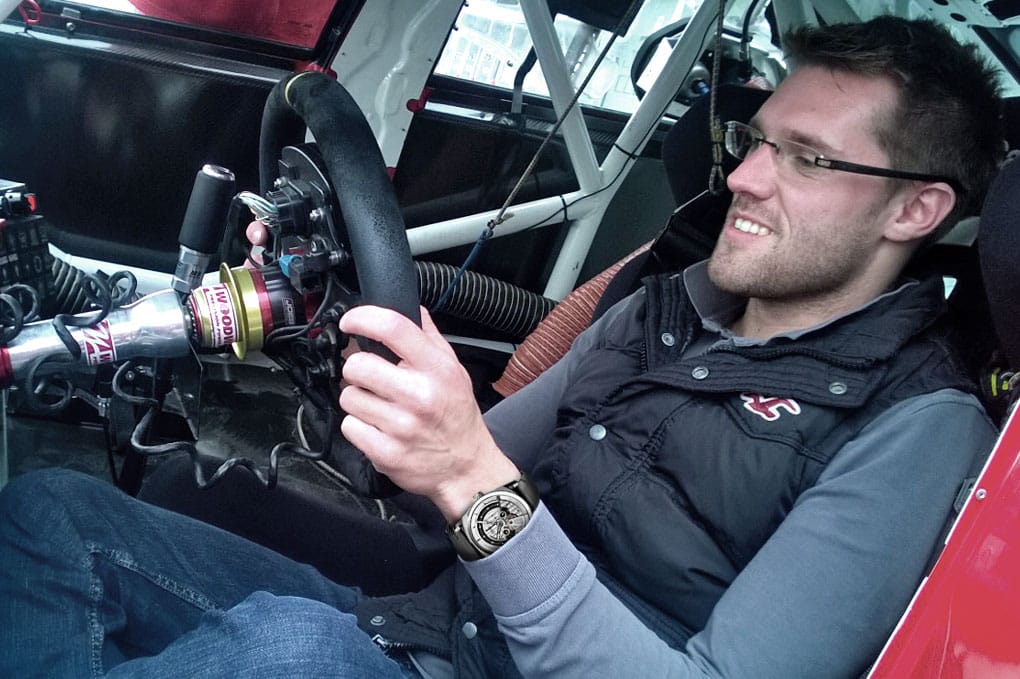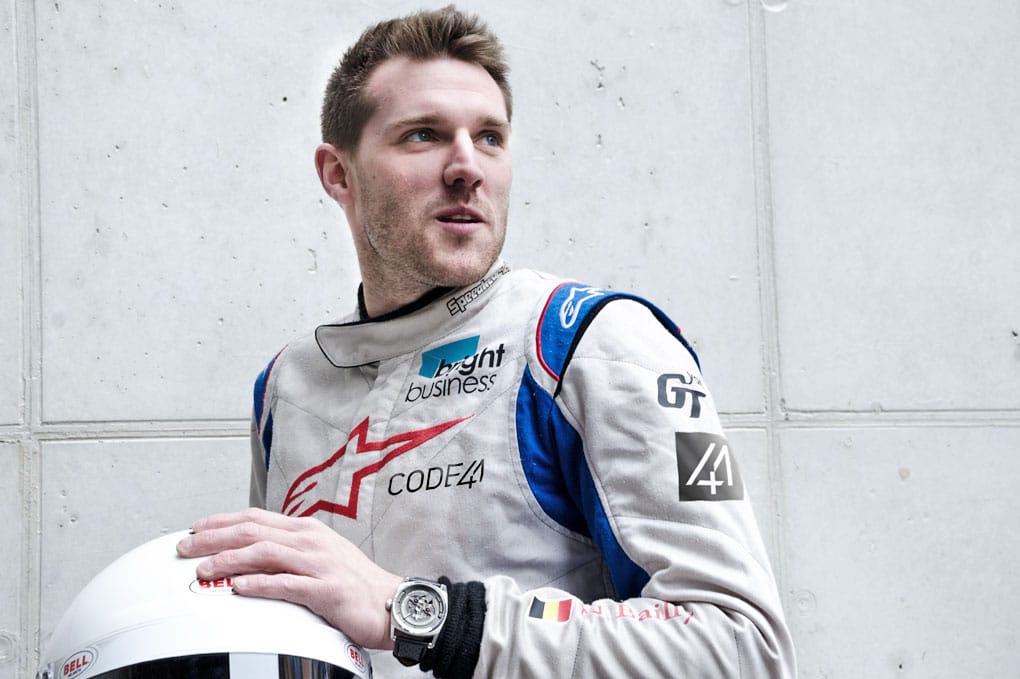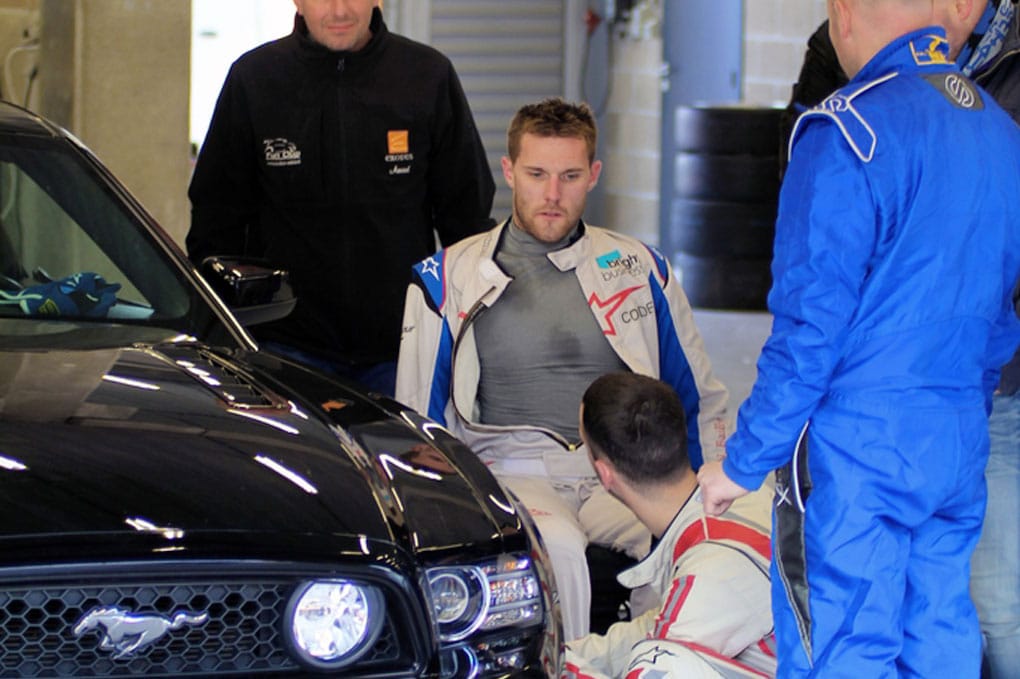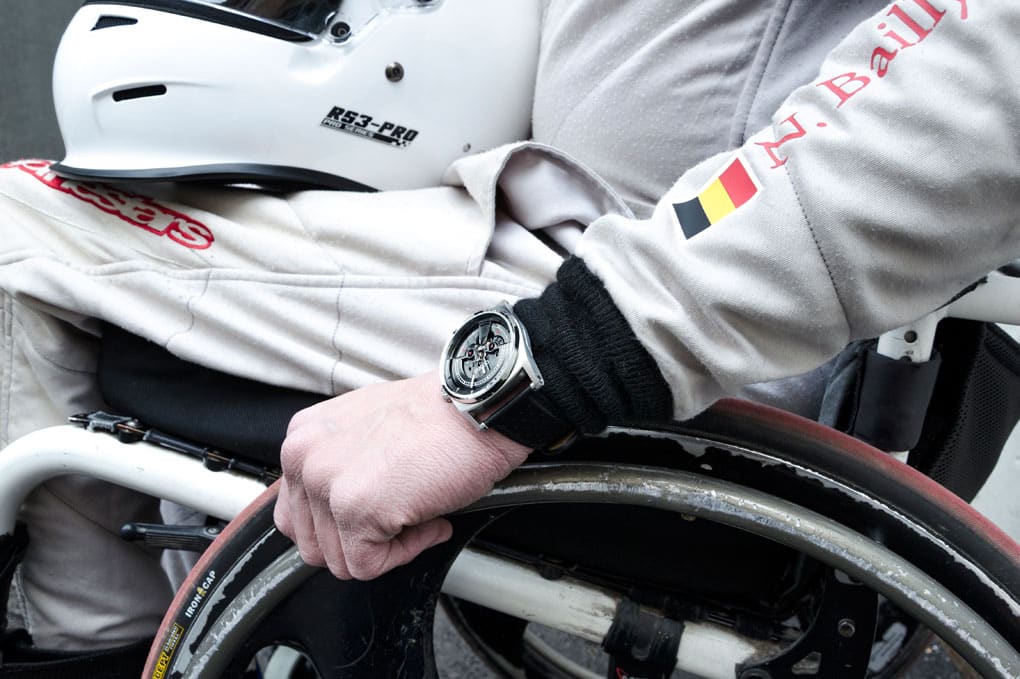 « Never give up, fight for your dreams. »

Nigel Bailly
JOIN OUR AMBASSADORS
Do you have story to tell or a special talent to show off? Do you know a larger than life character? Then get in touch.
Contact us
Enter your email address to receive the special link that will give you access to the next chapter.