So then, what have we been up to since our unbelievable Kickstarter success at the end of 2016? The start-up experience is very exciting, but also very demanding. Not much time, a small budget and lots of things to do! We might have created watches, but we haven't yet found a way of controlling time.
The cornerstone of our project is transparency and sharing the adventure with you, and we want to do so at least once or twice each month. Now that production is running smoothly, we've finished the packaging (to be revealed in the next chapter) and the logistics are "almost" optimized, we will be able to return to a "normal" rate of communication.
PHASE 2 SCHEDULE AND OBJECTIVES
GOAL 1
100'000 MEMBERS
GOAL 2
LOGISTIC OPTIMIZED
GOAL 3
BALANCED CASHFLOW
GOAL 4
1 COFFEE PER DAY
WHERE ARE WE AT WITH PRODUCTION?
Production is moving forward at a significant pace and we will be receiving the first watches in August. We are running a little behind schedule, because we wanted everything to be perfect so we have been adjusting lots of little details. The prototypes were already magnificent, but the production pieces are going to be incredible.
One of the main modifications was shortening the lugs in order to reduce the space between the case and the strap.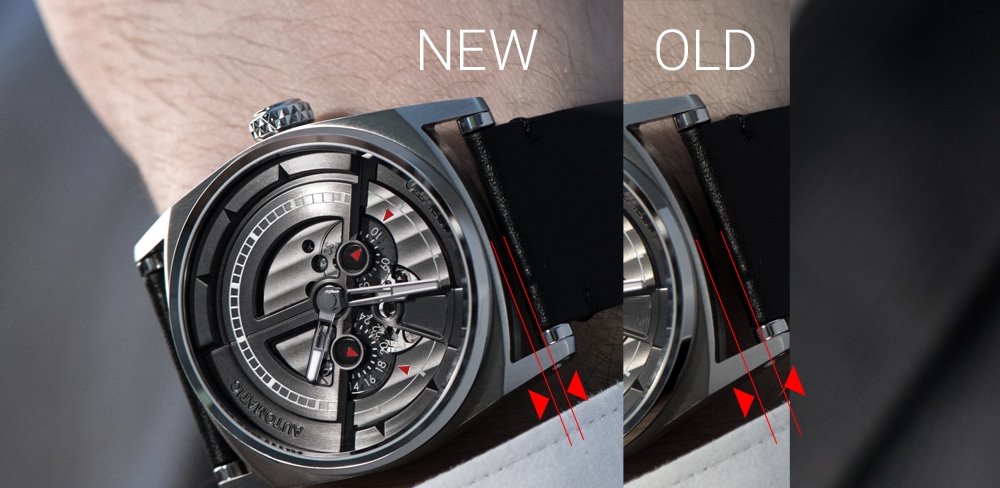 And here are a few images of production.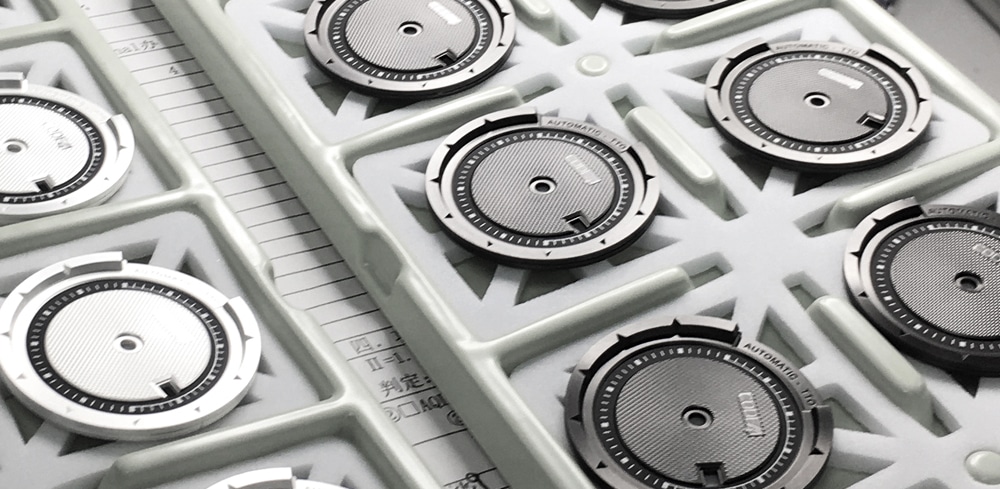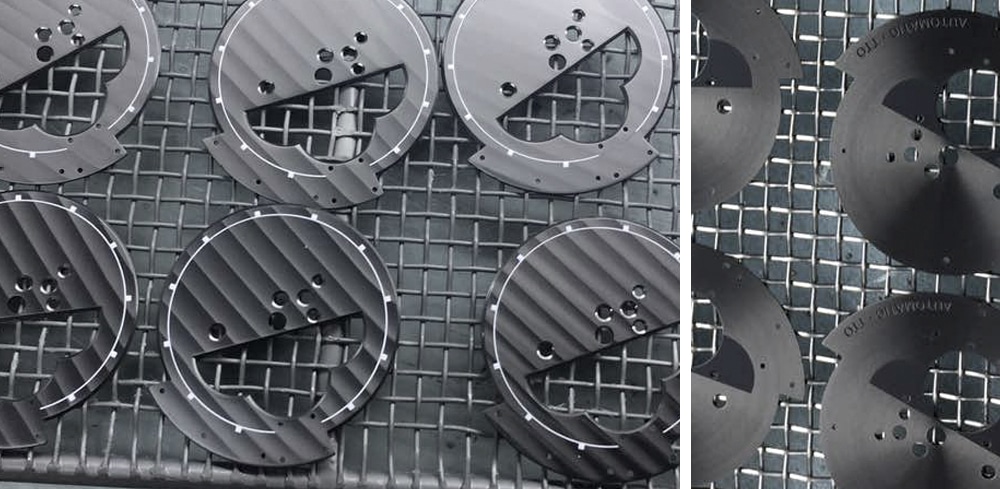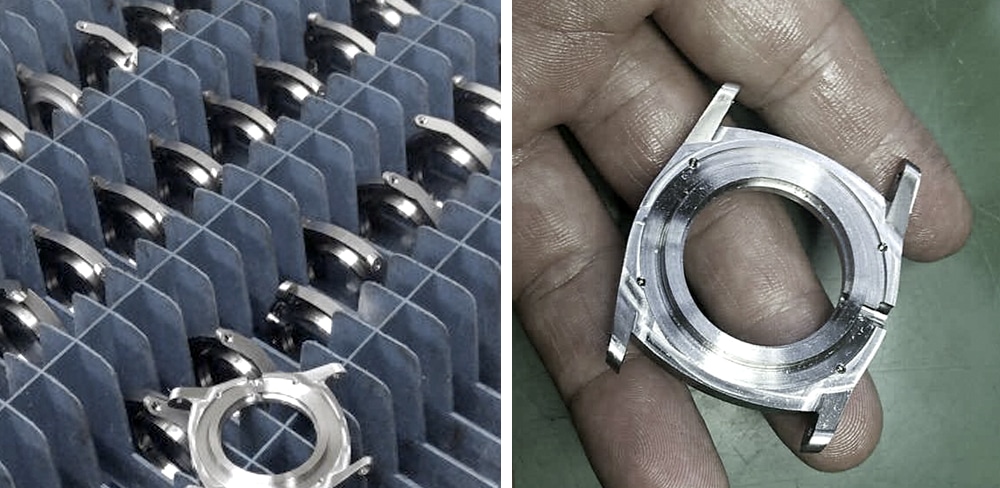 2ND BATCH PREORDERS NOW OPEN
The initial batch of 1000 watches was snapped up in only 30 days during our campaign. A few months ago, we opened a second batch which will be delivered between September and November. Of the 600 additional watches, already only 200 remain. If you haven't already done so, you can preorder your model here. The following batch will be delivered in February 2018. We hope to move on to just-in-time production by April 2018.
WHY ARE WE WORKING WITH BATCHES FOR PREORDERS?
As you may know, one of the big challenges for start-ups is properly managing their cash-flow. Of course the 543,000 CHF raised on Kickstarter allowed us to launch the production of the first 1000 watches preordered during the Kickstarter campaign, but the problem is that you also have to organize additional stock for subsequent orders, knowing that the production time is anywhere between 4 and 6 months.
HERE ARE A FEW FIGURES
It's more complicated than that, but it gives you a nice overview.
PRODUCTION OF THE INITIAL
KICKSTARTER BATCH
| | |
| --- | --- |
| Amount raised on Kickstarter: | +543'000 CHF |
| Commissions 5% Kickstarter and 3.5% credit card: | -45'000 CHF |
| Manufacturing the initial batch of 1000 watches: | -250'000 CHF |
| Shipping, storage, assembly costs and taxes: | -40'000 CHF |
| REMAINING TOTAL | 208'000 CHF |
2ND BATCH PRODUCTION
JANUARY-JUNE 2017
| | |
| --- | --- |
| 400 watches already pre-sold (ex-Tax estimate): | +280'000 CHF |
| Manufacturing 600 watches (deposit 30%): | -45'000 CHF |
| Salaries, office rentals, external services, misc: | -150'000 CHF |
| Communications, acquisition costs: | -20'000 CHF |
| 3.5% credit card and PayPal commissions: | -10'000 CHF |
| Shipping, storage and assembly costs: | -15'000 CHF |
| REMAINING TOTAL END OF JUNE 2017: | 247'000 CHF |
MAKING THE RIGHT DEVELOPMENT CHOICE
SOLUTION 1 / SELF-FINANCING
Continuing with self-financing by selling batches by preorder. Development is done step-by-step by using the profits made on the watches sold to finance subsequent stock.
ADVANTAGES: Total freedom and control.
DISADVANTAGES: Slow progress and long delivery periods.
SOLUTION 2 / INVESTORS
Finding one or two "big" investors, which would allow us to finance a more significant just-in-time stock, employ additional human resources and invest in advertising.
ADVANTAGES: Quick progress, the chance to choose partners who bring experience and a network as well as financing.
DISADVANTAGES: We are held accountable, a danger if the investors are interested in short-term profit, potential loss of the freedom to develop the brand as we wish.
SOLUTION 3 / CROWDINVESTING
You already know about crowdfunding: financial support entitles one to rewards, often the product in question before the public and at a preferential price. The same principle applies to crowdinvesting, in which financial support allows one to acquire shares in the company or, for the loan variant, to be repaid in the form of interest.
ADVANTAGES: A simple system allowing us to raise funds relatively quickly by relying on the support of the community.
DISADVANTAGES: There can be hundreds of investors with different profiles and interest, which might be hard to manage.
So what do you think?
Solution 1 / Self-financing
482 Votes
Solution 2 / Crowndinvesting
328 Votes
Solution 3 / Investors
155 Votes
Enter your email address to receive the special link that will give you access to the next chapter.