As you know, we're not going to follow the rules of standard distribution, but instead harness the power of the internet to sell online and so offer you reduced prices. Online sales offer promising prospects, but they do also introduce a few "concerns" to be resolved.
AN AVALANCHE OF MODELS
TRADITIONAL PACKAGING
One model = one watch head + one strap packaged in the same box. Result: Hundreds of potential models to manage and the need to limit combinations.
CODE41 PACKAGING
The watch head and the strap are packed in separate boxes and the models are distinct. Result: A huge choice of combinations for the client and easy-to-manage stock for us.
Upon receipt the client has to attach the strap to their watch, but thanks to the ingenious fastening system built into each of our straps, assembly is complete in a matter of seconds. In addition, you can order multiple straps and change your style to suit your mood.
ESTHETICS AND ECOLOGY
Our packaging consists of high-density black cardboard, laser cut and then assembled. The result is an object inspired by the technical nature of our watches and the detailed work on the dial. It's also easily recyclable.
For those who would like to store their watch in its box, we have provided a space under the card compartment to keep the strap.
So then, are you happy with our packaging? Let us know what you think in the comments below.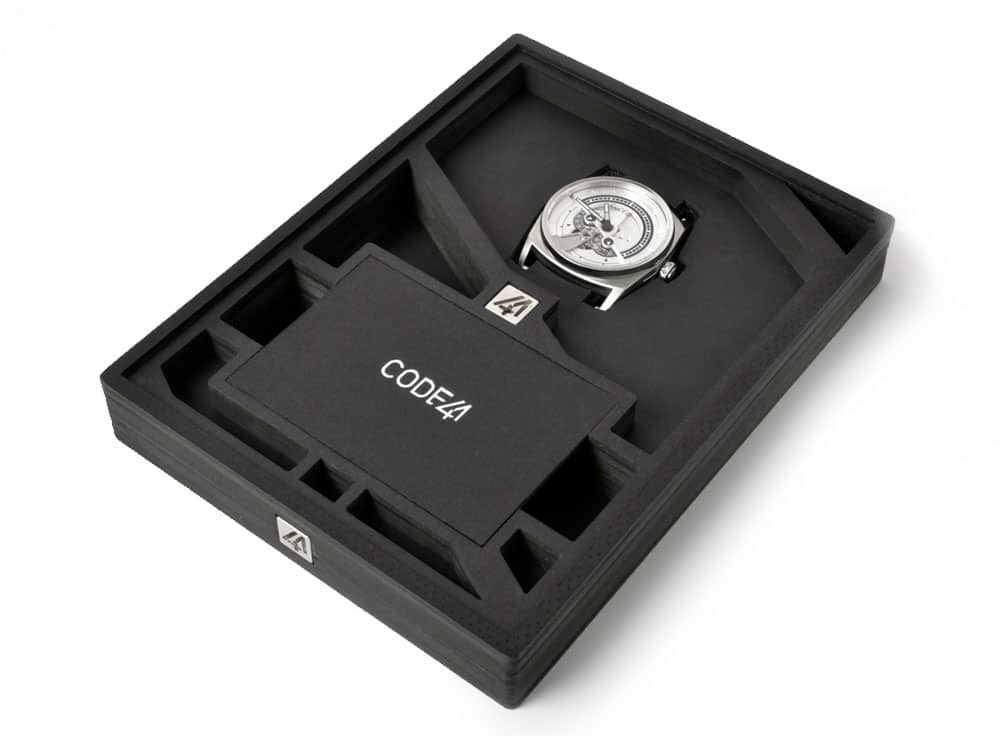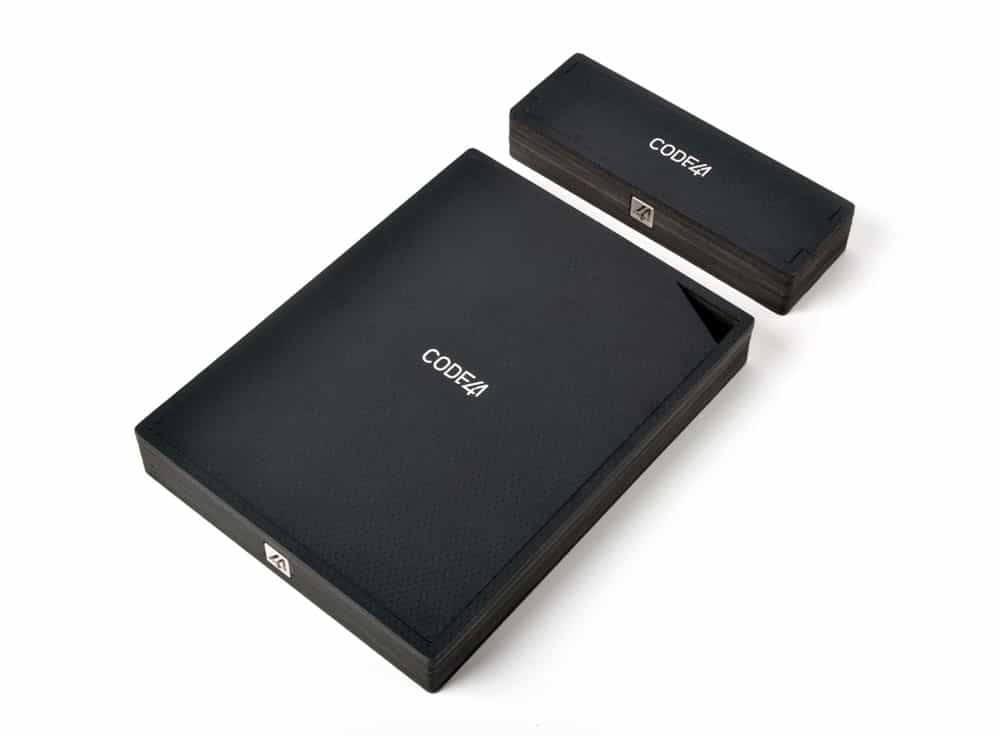 THE SHORTCOMINGS OF ONLINE SALES
Online sales offer immense opportunities, but here are a few of the obstacles which can slow a buyer down:
IMPOSSIBLE TO TRY THE WATCH ON
Our solution: A 30-day free return policy anywhere in the world with no need for justification.
YOU HAVE TO WAIT TO GET YOUR HANDS ON WHAT YOU'VE BOUGHT
Our solution: To develop a logistics network (within 2 years) allowing us to deliver to anywhere in the world in 1 to 2 days.
THERE MAY BE VERY HIGH DELIVERY AND IMPORT FEES
Our solution: Free delivery worldwide and the establishment of logistics centers in the main economic zones (within 2 years) to avoid crossing borders and, consequently, the associated import taxes.
THE IMPORTANCE OF AFTER-SALES SERVICE
The fact that we are a young brand and that we mainly sell online can be scary to some. Many people ask if their watch will be dealt with correctly in the event of a problem. Once again we've already thought it all through:
GUARANTEE
Our watches are covered by a 24-month guarantee. In the event of a manufacturing issue we will organize the return of the watch for repair or replacement free of charge.
MAINTENANCE
CODE41 watches are fitted with high-quality standard movements which require very little maintenance. Nevertheless, it is advised that all models be serviced every 4 to 5 years. To take care of this we are currently establishing an after-sales service network in the main regions of the world. All you have to do is contact us to organize the delivery of the watch to the nearest center. Standard maintenance can also be performed by a local watchmaker.
LET US KNOW WHAT YOU THINK
What are the factors which could stop you from buying a product online? Leave your opinion in the comments below.
Enter your email address to receive the special link that will give you access to the next chapter.