What an incredible 2017! Our first deliveries, delays and a few issues, but we're still just as motivated as ever . So come on, it's time for our annual assessment.
A FEW NUMBERS FROM 2017
Team
6 peoples (+3 from 2017)
Watches sold
3,300 units including 1,500 already delivered
Watches in production
4500 units
2017 revenue
1.5 million CHF
Registered members
82,775
Monthly website visitors
400,000
Liters of coffee
327
OBJECTIVE 1: 100,000 MEMBERS
Members registered on January 1, 2017: 15223
Members registered on December 31, 2017: 82775
We weren't being entirely serious when we set our target of 100,000 members in the hope that our numbers would double, but 82,000 is a staggering figure. Our approach to total transparency was a crowd-pleaser, and word of it was largely passed on by our community and the press (most recent article: L'Express). These numbers prove that uniting authenticity, respect and commercial success is not just an idealistic concept, but a genuine possibility.
OBJECTIVE 2: OPTIMIZED LOGISTICS
Scheduled delivery of batches 1 and 2: July to September 2017
Actual delivery of batches 1 and 2: October 2017 to January 2018
Delivery error rate: 6% – too high. Objective: less than 1%
Okay, in terms of logistics we're not quite there yet! Developing a new product isn't easy; there are often unforeseen circumstances and youthful mistakes to be dealt with. We were no exception to the rule, and production of the initial 1,500 units fell behind schedule. What's more, we had to put up with logistical issues such as missing straps and wrong color references.
HOW ARE WE GOING TO IMPROVE ON THESE POINTS
PRODUCTION: The initial production run has allowed us to fine-tune the details. Lead (production) time is now 5 months (as opposed to 9 months during the first run) and may be optimized even further to reach 4 months. The 3rd batch, scheduled for the end of December, will "inherit" a few weeks of delay, but everything should be back to normal for the delivery of the 4th batch.
LOGISTICS: We are in the process of reviewing all of our logistical processes. We are going to implement IT tools with our partners with the aim of automating as many steps as possible. In addition, we have just hired a new employee who will be responsible for the entire supply chain, from production to delivery. Pierre, welcome to the team!
OBJECTIVE 3: STABLE CASH FLOW
Method of financing: Self-financing through presales
Cash flow status: Stable and healthy
It is well-known that the major risk for any start-up is running out of cash. A lot of investments (production, salaries, premises, etc.) and sales which might come months, or even years later.
To handle this risk, in July 2017 we presented you with 3 options: Self-financing, investors or crowdfunding. (See the chapter here)
In the interests of freedom, we opted for self-financing. It's a risky gamble, but our strategy has paid off: pre-selling a batch of watches and using the money obtained to finance the following batch. This has only worked so well because we have an incredible community that believes in us. We were more surprised than anyone to see people paying for their watch in full, several months before the scheduled date of delivery, all before we had ever even delivered a single unit! THANK YOU ALL!
RESULT: Our cash flow is stable, we have hired 3 new employees and we plan to have stock ready for delivery within 3 days around April-May 2018.
OBJECTIVE 4: 1 COFFEE PER DAY
Mixed results; let's just say that some were successful and others… let's add it to our objectives for 2018
THANK YOU FOR YOUR PATIENCE
Once again we would like to thank everyone involved with the first 2 batches, who showed patience and an incredible sense of understanding. We've been through some tough times and, unfortunately, some preferred to cancel their order in light of repeated delays, and to them we must say we are truly sorry.
SURE, BUT HAS THE QUALITY ENDED UP BEING UP TO SCRATCH?
We're delighted to say that many of you have sent us messages expressing your joy upon finally holding your CODE41 watch in your hands. Each of these messages provides us with a real burst of energy, giving us the strength to continue and to think of the next watches we're going to create together.
WHAT DOES THE COMMUNITY SAY?
To wrap things up, here are some splendid photos and a link to an article written by Frederic Dru, one of our 941 founding members. (See the article)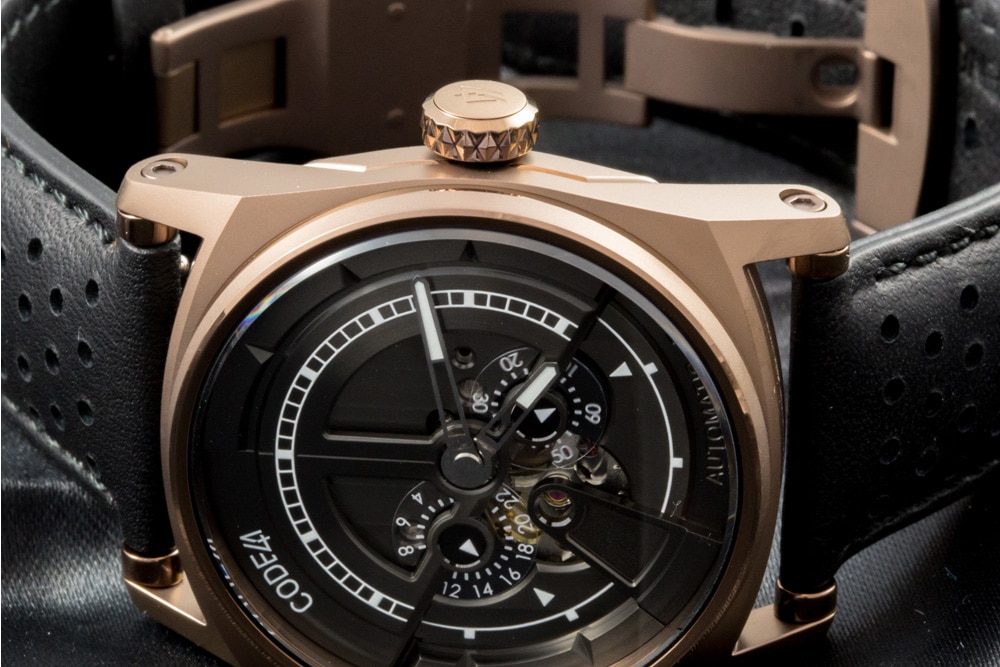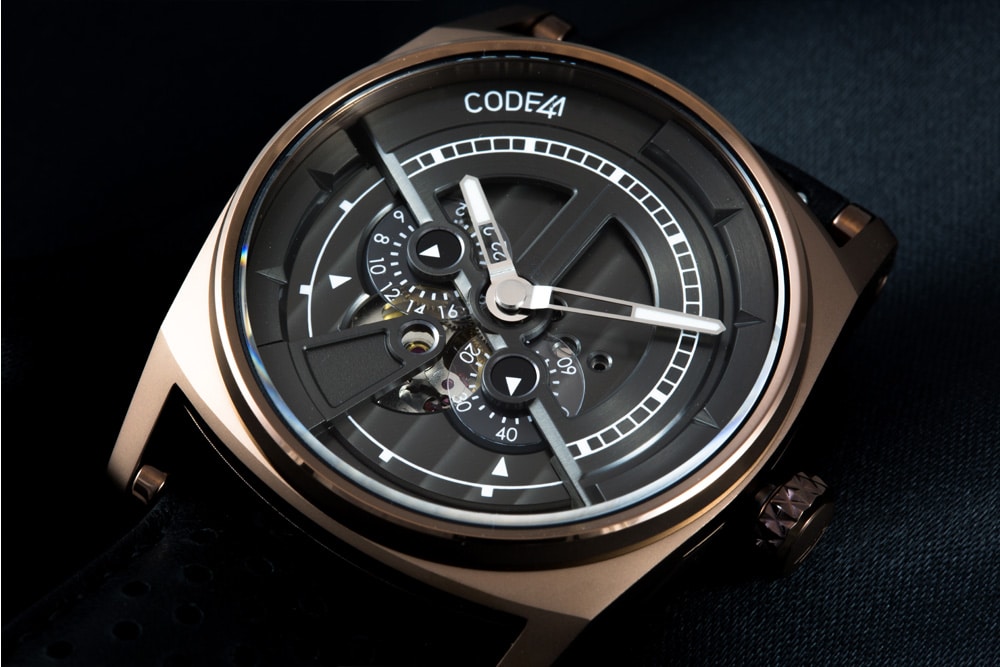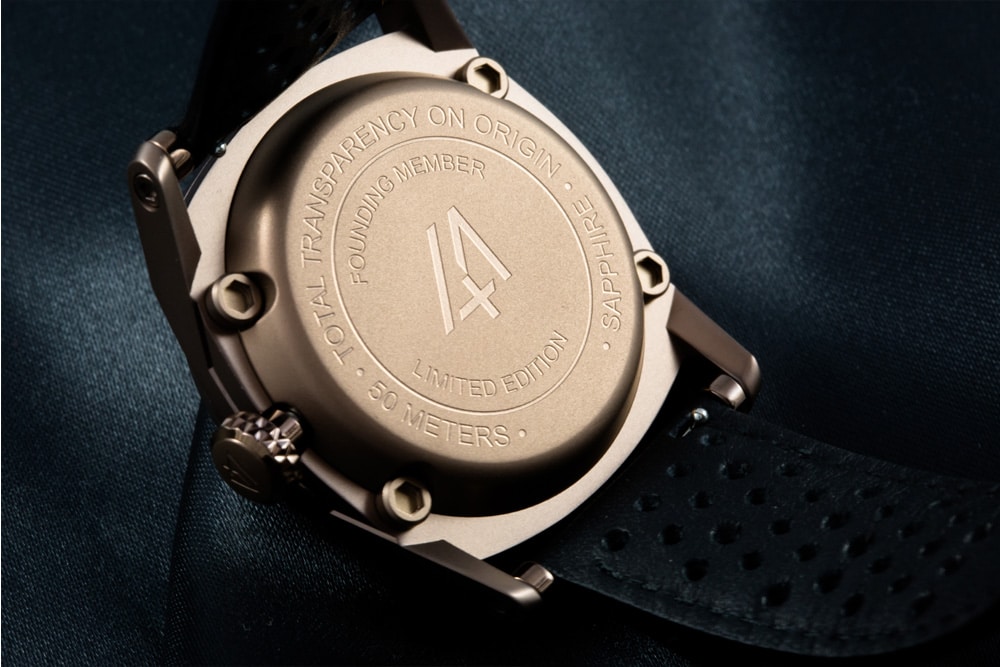 MARK FEBRUARY 28th IN YOUR DIARIES FOR THE SCHEDULE OF CHAPTERS AND OBJECTIVES FOR 2018
We still have much to do, and we already have plenty of ideas for our next creations. We are going to need your votes and comments more than ever. Coming February 28.
Enter your email address to receive the special link that will give you access to the next chapter.