It's been a hot summer at CODE41, and it's flown by unbelievably quickly. Over the last few months, our small community brand project has expanded on an incredible scale. And it's all thanks to you! But we also have to admit that we have been a bit overrun by events and our new projects have been delayed considerably. So, what have we been up to since our last chapter in April?
OPTIMIZATION OF LOGISTICS, PRODUCTION AND AFTER-SALES SERVICE
First of all, we've taken the time to improve our logistics and our production process. At the start of the project, some of you unfortunately experienced significant delays. We are sincerely sorry for that.
That experience helped us to grow, and all of that is now solved: Benjamin has joined the team as a logistics specialist, and he's brought some order to our production and shipment processes. The majority of our watches are now delivered for free within 5 days, anywhere in the world.
We've also implemented an after-sales service network to quickly deal with any minor production issues that might occur under guarantee. On the same subject, we are very proud to boast an after-sales service rate of 1.8%, compared to the industry-wide average of 3%.
BIGGER TEAM, NEW HEADQUARTERS
We've also been a bit behind schedule because our team has gone from 4 to 10 people in the space of only 6 months. After hundreds of interviews, the CODE41 dream team is in place, ready to rise to the next challenges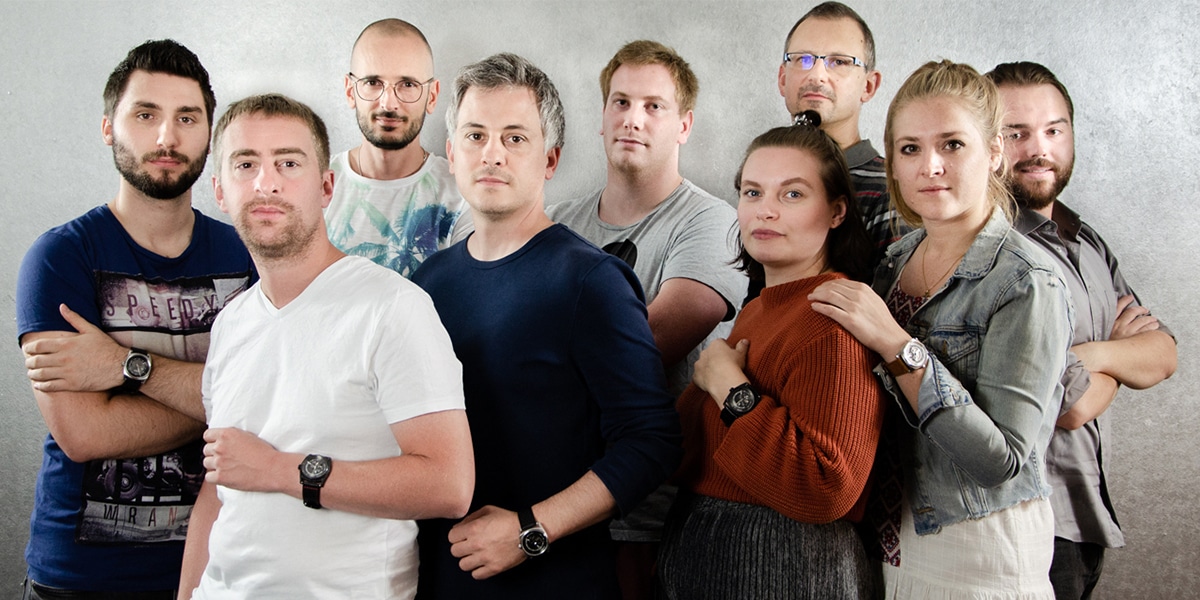 So our place started to feel insufficient, and we had to find new offices. Easier said than done: too little, too expensive, not enough light… But in the end, we found our dream location and, after a few adjustments, we're now all set up in the new "CODE41 lab"!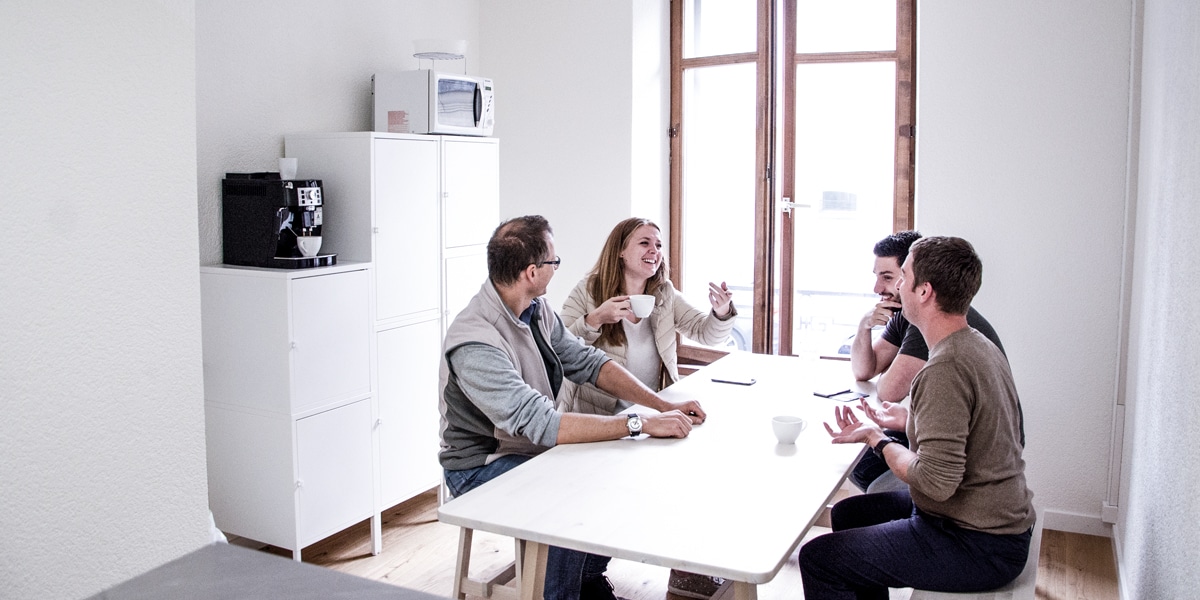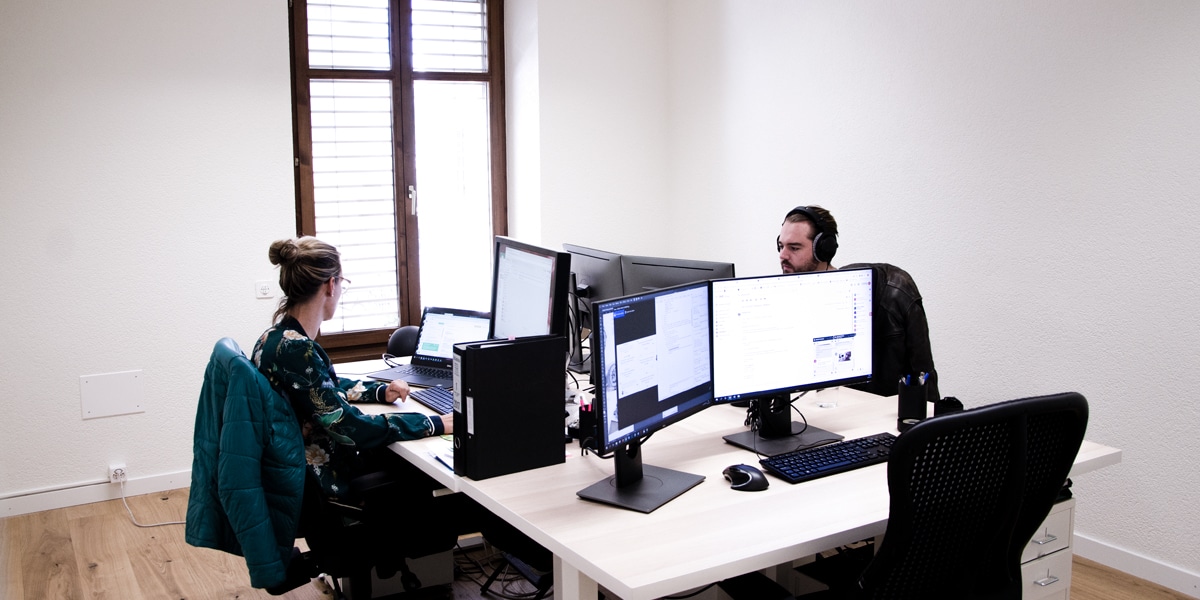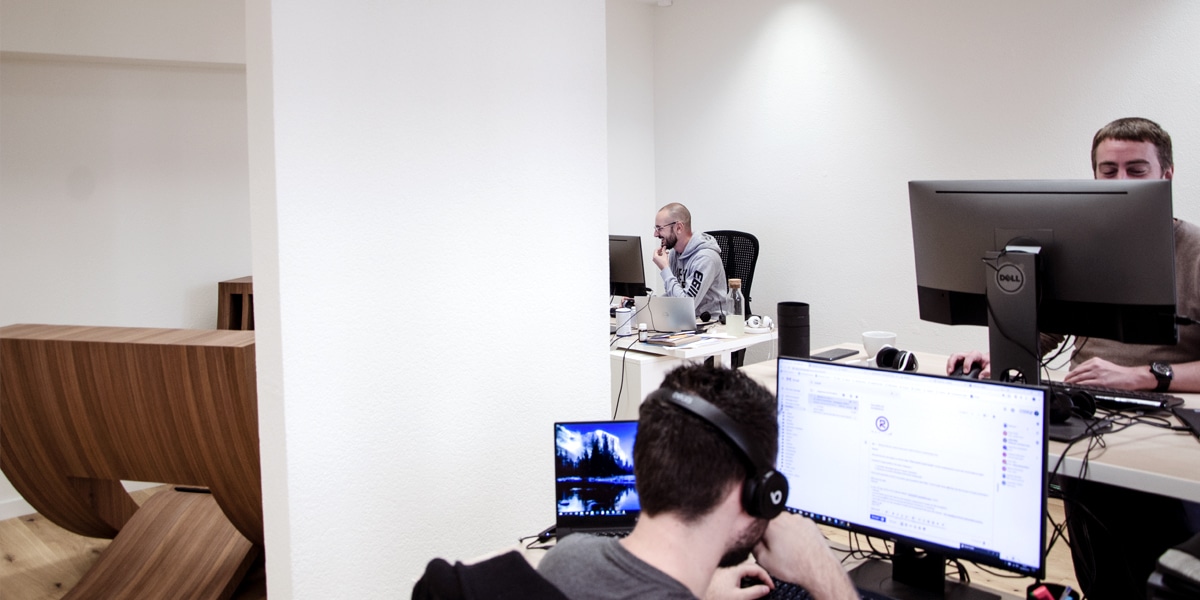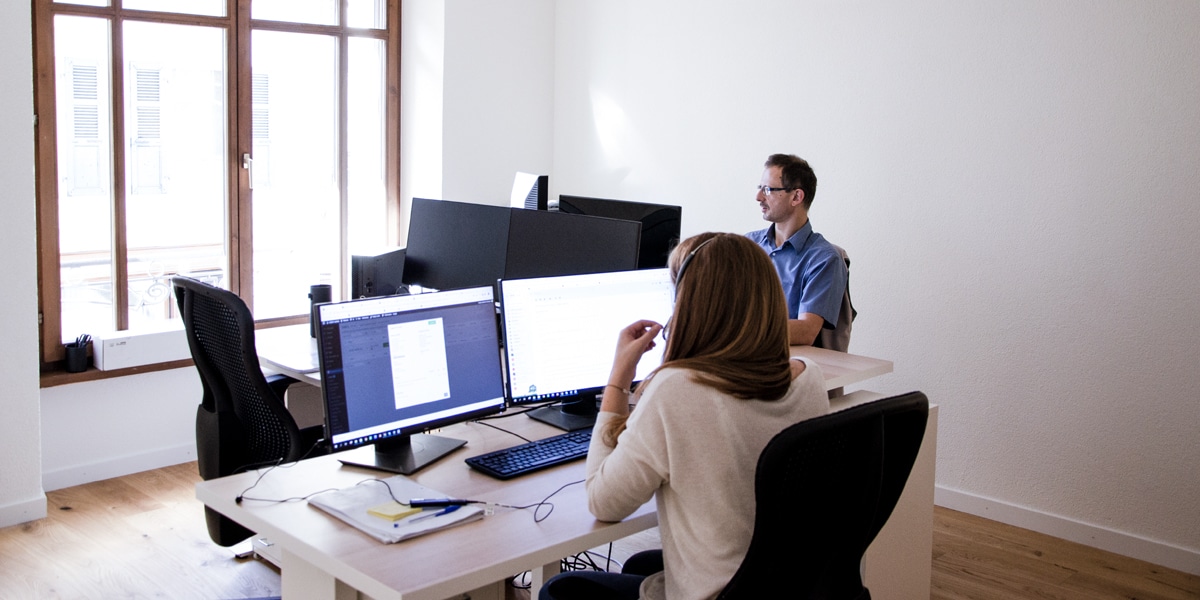 THE INSPIRING IDEA OF TRANSPARENCY
In the meantime, our project has been pushing the boundaries of the watchmaking sector. While some found our idea of total transparency to be too idealistic, 2 and a half years after launch, we're proud to prove that it is possible to be commercially successful while being transparent about origin, prices and development.
As you can imagine, our project rubbed some people up the wrong way at the time of its launch, but now in the heart of Swiss watchmaking we're starting to see more transparent, authentic and ethical initiatives… watch this space.
CUSTOMER OPINIONS, ALSO FULLY TRANSPARENT
In addition, in continuation of our transparent approach, our online sales website is certified by Trusted Shops, a European trustmark which in particular guarantees the right to return and verifies that customer comments are completely legitimate.
I've been following you since the very start, and your progress has been remarkable. As a big fan of watches, your CODE41 can compete with the biggest brands! Thanks for this amazing story!
It's a really beautiful piece with impeccable finishing. I would recommend it in every aspect; both for its quality and its originality. Congratulations on your project, and keep it up. I can't wait to see what you do next!
For only 700€, I was able to buy myself a mechanical watch rivaling the luxury models owned by my friends. They were really jealous when I told them the price of the beast I was wearing on my wrist.
LATEST DEVELOPMENTS IN PROJECT X41
New straps, new materials, chronograph and plenty of other sweet treats are on the menu, but for now our focus is on the X41 project; the democratization of fine watchmaking. Having disrupted the Swiss Made label somewhat with our total transparency, we're now going to stimulate the world of fine watchmaking by offering an exclusive manufacture movement with large date and peripheral weight for a price to challenge all of the competition.

Of course, we're going to continue offering models with standard movements, but the X41 project is like the cherry on top of the cake…
Many of you have been waiting for it… The latest news on project X41 will be in the next chapter, October 31st – don't miss it!
Enter your email address to receive the special link that will give you access to the next chapter.