THE DREAM BECOMES A REALITY
We interrupt our scheduled programming to bring you this breaking news. After a year of waiting, endless sleepless nights and hundreds of liters of coffee, I'm delighted to announce that the first CODE41 watches have been delivered to their happy owners.
DELIVERY OF BATCHES 1 AND 2
The delivery of the 1,500 watches making up the initial two batches began in mid-October and will continue into November. To mark the occasion, we decided to deliver the very first CODE41 products in person. We recorded it all in this short video, including the reactions of our cherished founding members.
A FEW OPINIONS
During the launch of a new product, delays are often brought about by fine-tuning, and unfortunately we have not proven an exception to this rule. But now everything is going smoothly! We're perfectionists (sometimes a bit too much) and as such we have scrutinized each little detail, but we haven't found anything to improve. In the end, our opinion doesn't matter, so here are a few of the messages sent to us by our valued members:
« I received my watch today and it is absolutely breathtaking!!!!!! I am stunned with how well it fits my wrist. Elegant yet very masculine!! I am beyond excited to start showing off my new time piece!!
Thank you again!! I LOVE the watch!! »
Kirk, USA
« Hello Claudio and team. I've been collecting watches for 45 years; I think I've had several hundred! I do not say that to "show off" but more to indicate to be a real "watch lover"! The message I wanted to send you is filled with great enthusiasm and respect. Bravo for this product. It is a very nice watch, well made, well-proportioned and very elegant despite its marked Design vocation. In other words, my most sincere congratulations! I was not expecting something so accomplished and so original. »
Olivier, France
« Well received, it's beautiful»
Cédric, Switzerland
HERE ARE SOME PHOTOS OF THE PRODUCTION MODELS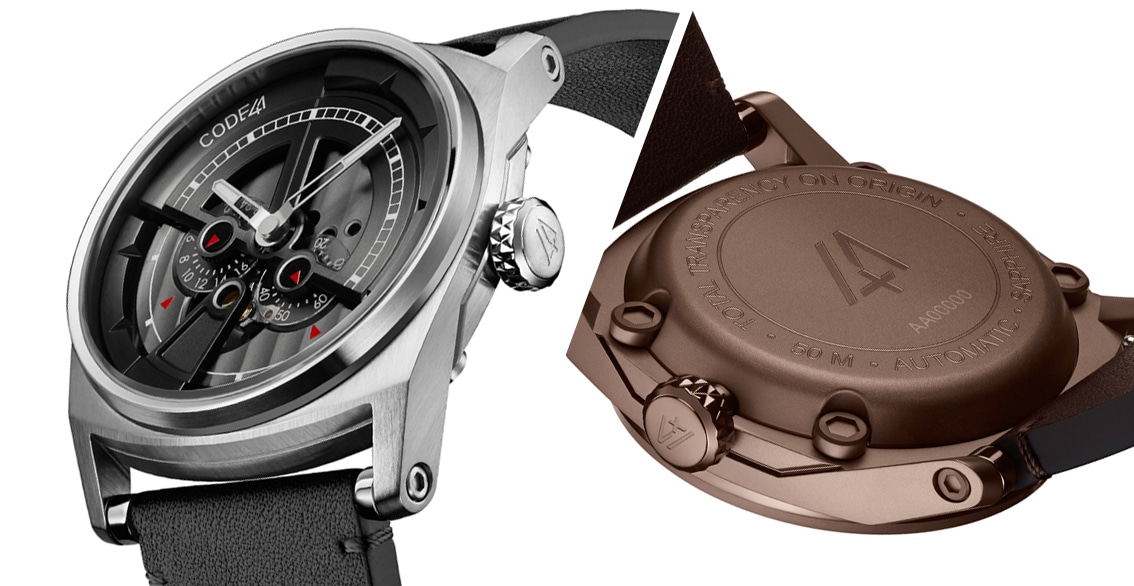 See you soon for the next step of our adventure.
Enter your email address to receive the special link that will give you access to the next chapter.