It's time to take a look back on the year 2021! First of all, it's a chance for us to wish you all a great 2022 and also to take another look at the highlights of 2021. Last year was jam-packed with projects, exceptional in many ways, but also different from what we had expected. Let's rewind.
A year (jam-) packed with projects
In total, 6 models were made available for pre-order in 2021: the NB24 Creator Edition, the ANOMALY Evolution, the X41 Edition 5, the R41 rubber strap, the DAY41 Edition 3 and the NB24 Edition 2!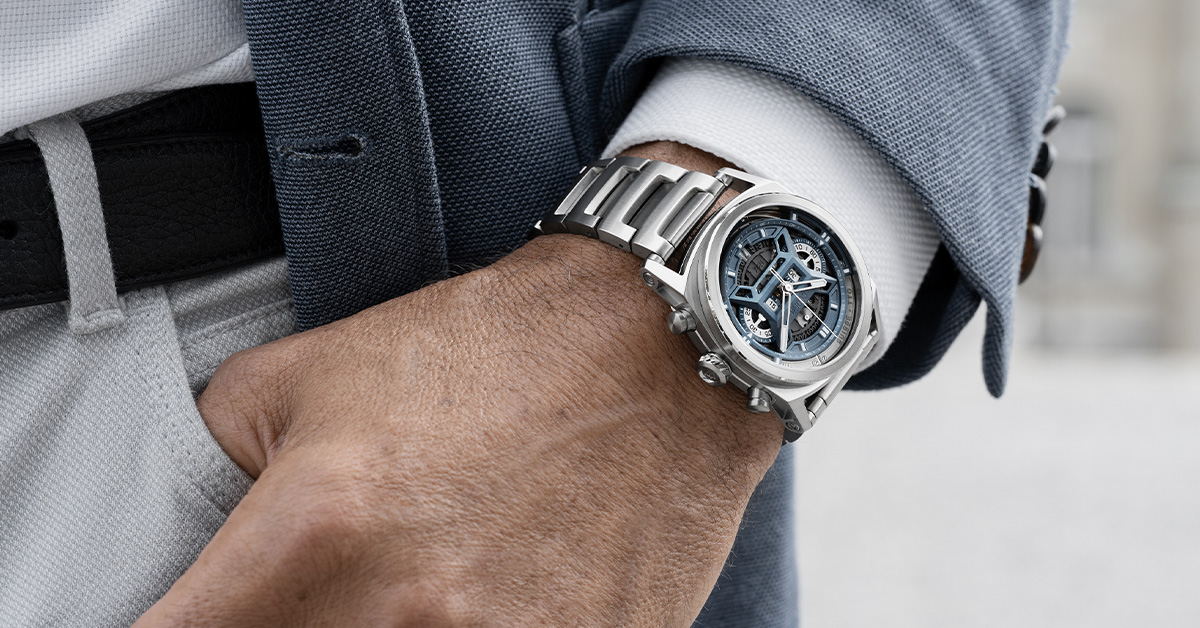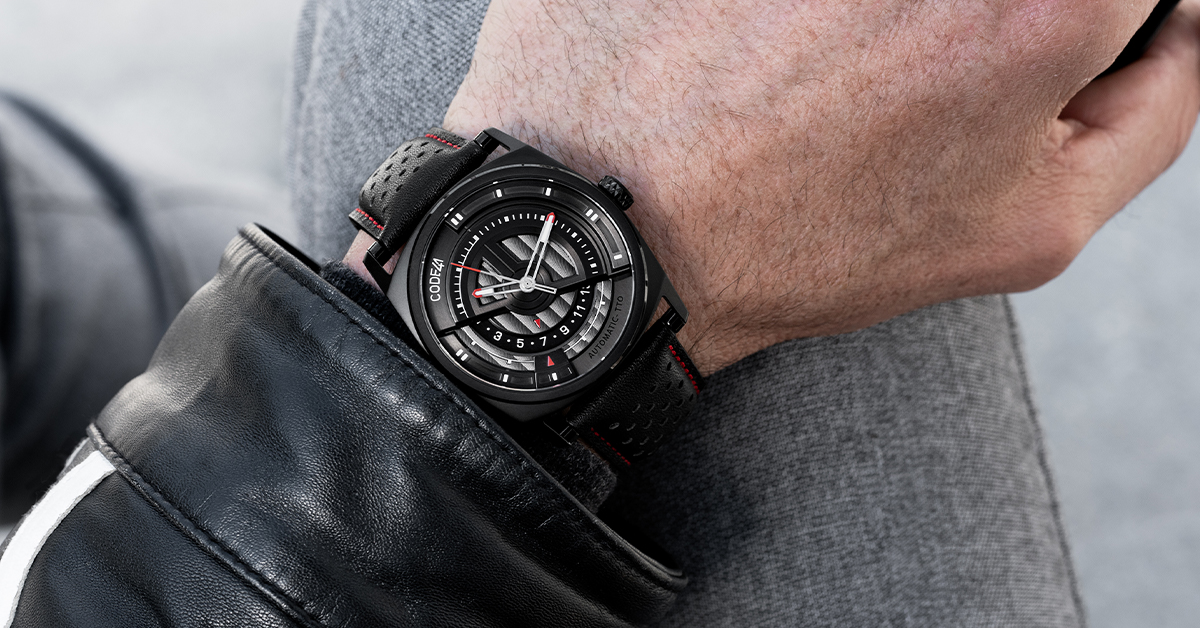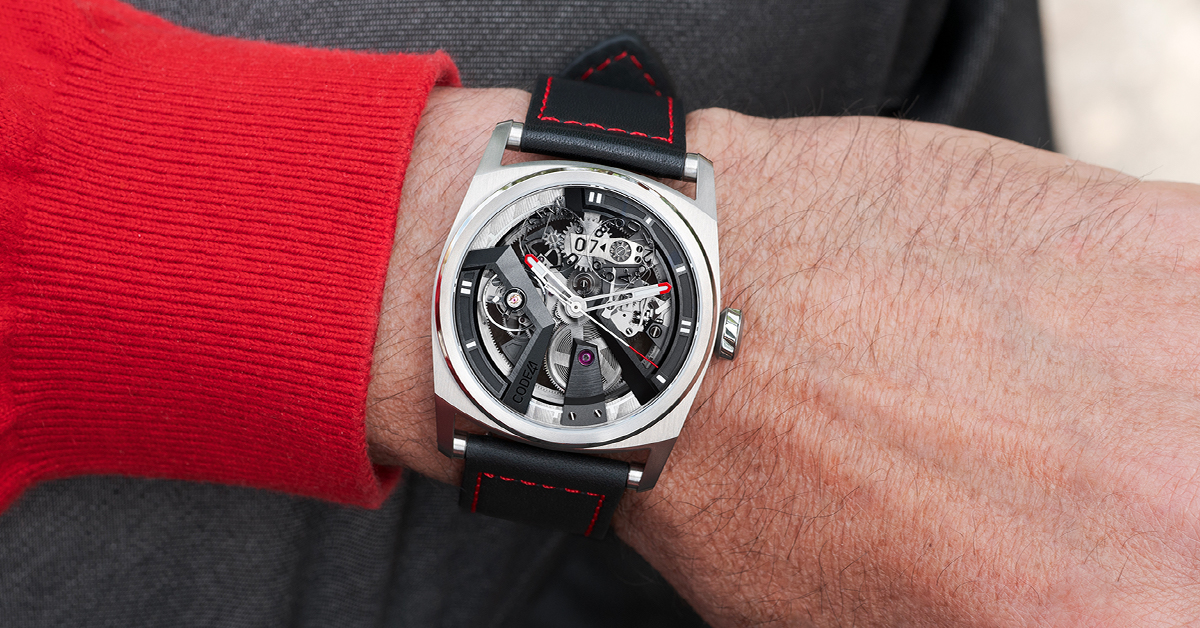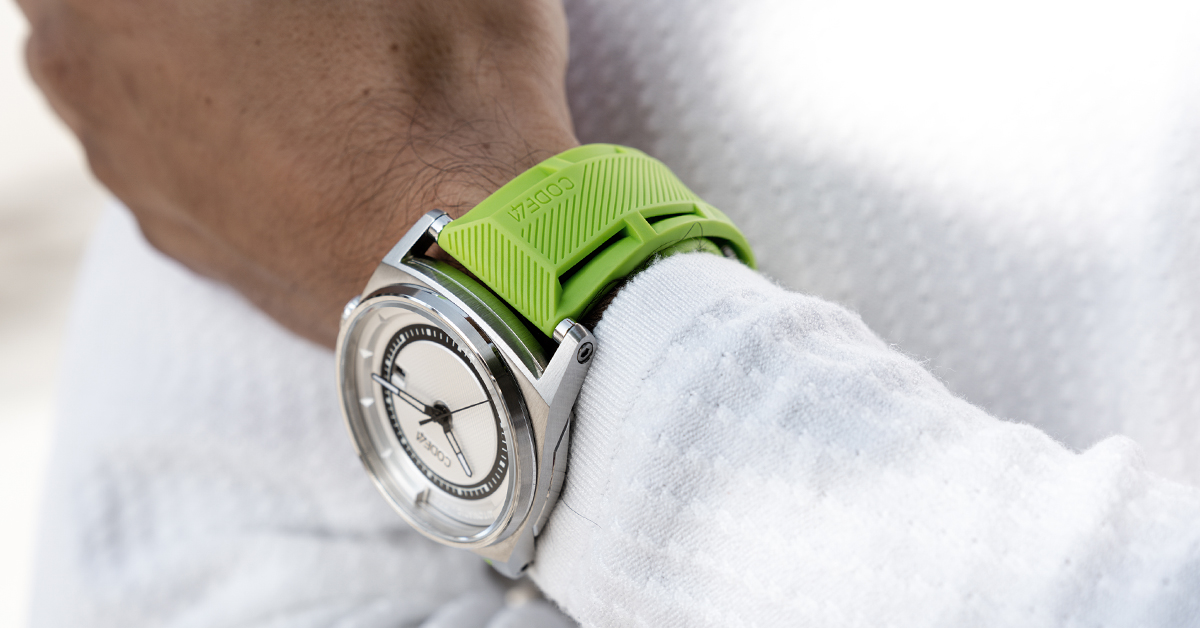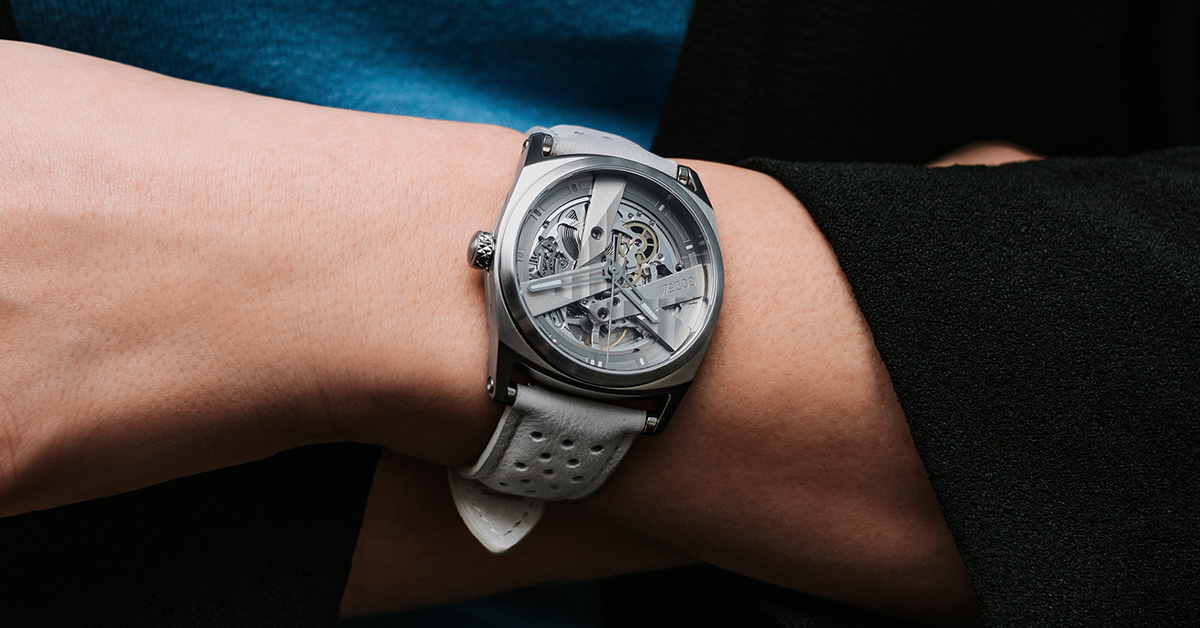 The CODE41 team also worked on many projects at the same time, which will see the light of day in 2022 and of which we will be speaking just a few lines further down.
An exceptional (and unique) 2021
Exceptional, because we really want to thank you all again for having participated in the development of these many projects and for having stuck by us throughout these unique circumstances for almost 2 years (we hope you get what we're saying here, if not you live in a cave 😉). We can't wait to continue the adventure in 2022, and we owe that to you. Thanks a million from the whole team!
Also just a quick word on the delivery times for our models pre-ordered in 2021, which were lengthened significantly by the pandemic. You were the first to be impacted and we offer our sincerest apologies to those CODE41 members affected by these delays. But some good news: everything should be back to normal in 2022 as the restrictions on the transit of goods and raw materials are lifted.
The year 2021 in a few key numbers:
Team
25 individuals (+10 in 2021)
Registered members
530,000 members (+132K in 2021)
Our accounts followed by
100K across all platforms
Countries delivered to
42 countries
Number of collections
6 (and new ones to come in 2022!)
Missed out on the big news stories from CODE41 in 2021? Check out the highlights of last year below:
January 2021 // Launch of the NB24 Creator Edition
After more than 8 months of development with the participation of the community, the first CODE41 chronograph saw the light of day with the opening of pre-orders for the Creator Edition on January 26. On the program: dial-side peripheral oscillating weight, exclusive movement designed, produced and assembled entirely in Switzerland in limited series, finished and assembled by hand… We wanted only the best for our community!
And what a phenomenal success: with 1,601 pieces sold (Creator Edition + Edition 2), the NB24 aroused a sensational level of enthusiasm! Take another look at the delivery of the first NB24 Creator Edition.
Find out more on the NB24 project page.
April 2021 // Launch of the ANOMALY Evolution
Following on from the model that made us and made us known, the ANOMALY, we launched its Evolution by popular demand on April 28, with the aim of combining the best of each existing version: the ANOMALY-01 and ANOMALY-02.
The result: a model with optimum ergonic design, featuring with a Swiss movement and date, and watertight to 100m, all co-created with the owners of the original models.
Find out more on the ANOMALY Evolution project page.

September 2021 // The first R41 rubber strap is launched
So many of you were asking for it: we launched the high-end R41 strap in September 2021, designed with the best materials available on the market and meets all requirements without ever compromising on design. Available in 6 colors, anti-allergenic, highly resistant, ultra-comfortable and allowing optimal ventilation, the R41 is, of course, also compatible with all of our collections. A must!
Find out more on the R41 project page.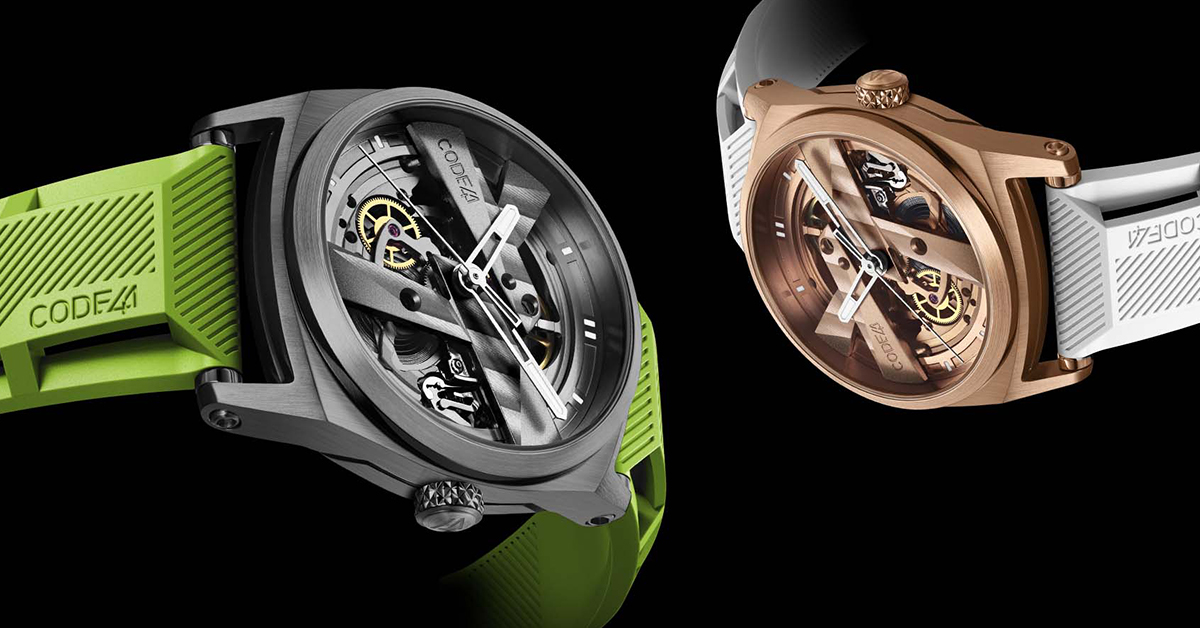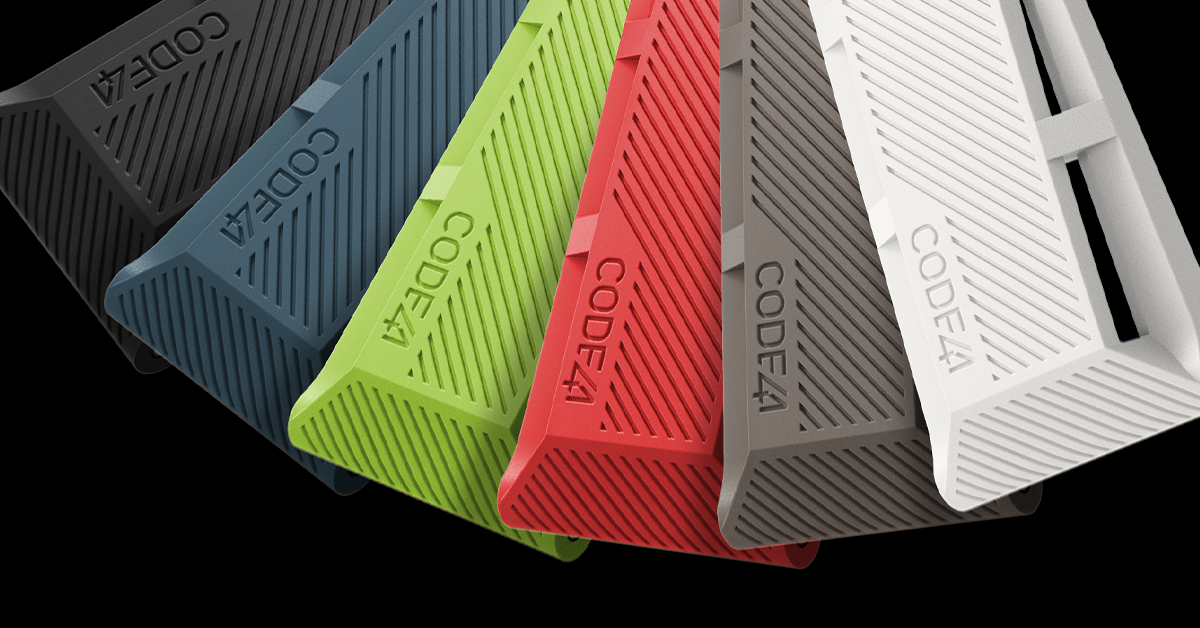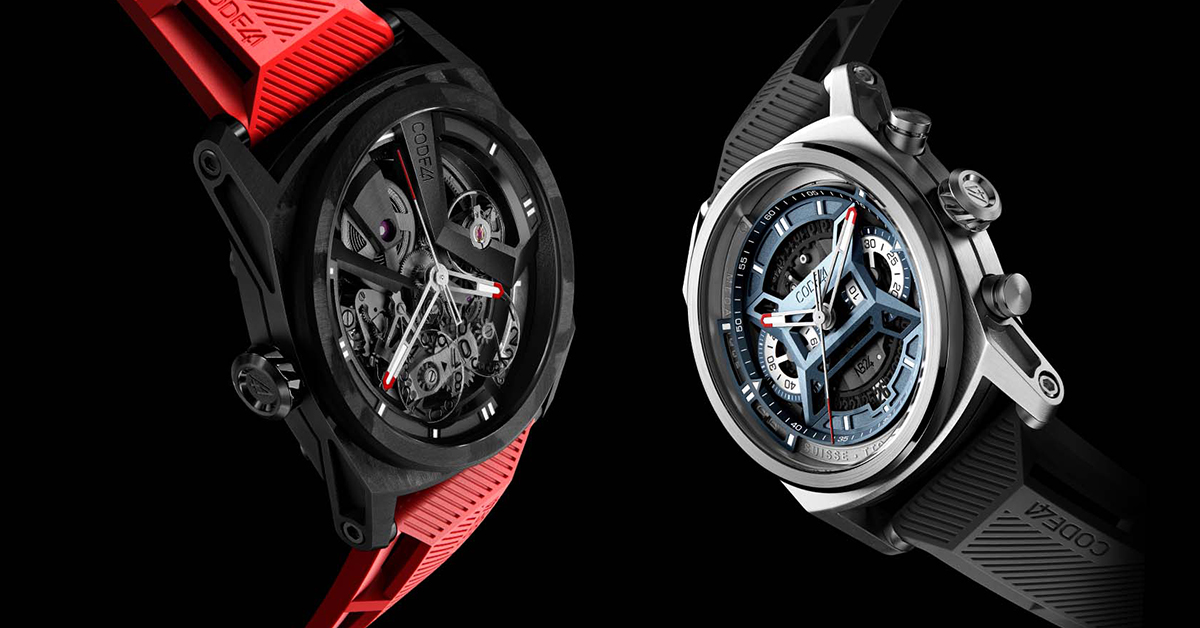 December 2021 // Unveiling of the Mecascape
On December 8 2021, on live video, we lifted the veil on our craziest watchmaking project yet, which we've been working on up to now: the Mecascape! A true watchmaking landscape that sets the mechanical beauty free by allowing the movement to "breathe" in an unprecedented format, the Mecascape, a portmanteau of "Mechanical Landscape", is a project that first took sprout in Claudio's mind over 10 years ago.
With more than 400 concurrent viewers on Facebook, YouTube and LinkedIn witnessing the live video, many of you were asking questions during the Q&A following the presentation of this extraordinary watchmaking project. Relive the live stream as if you were there and discover the Mecascape.
Find out more on the Mecascape project page.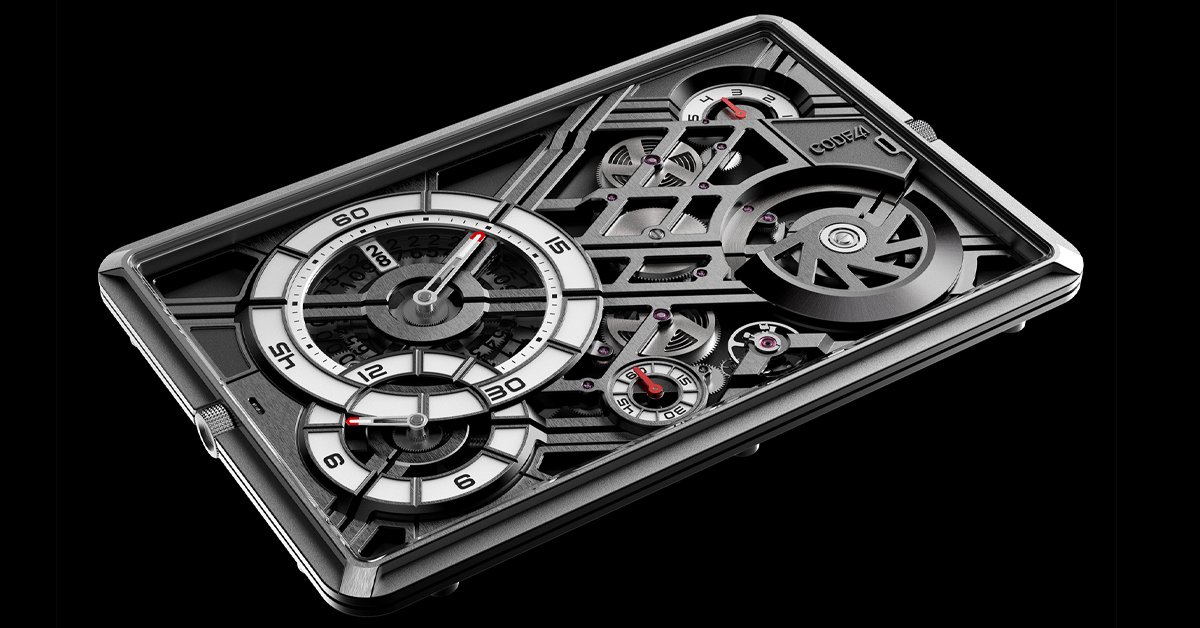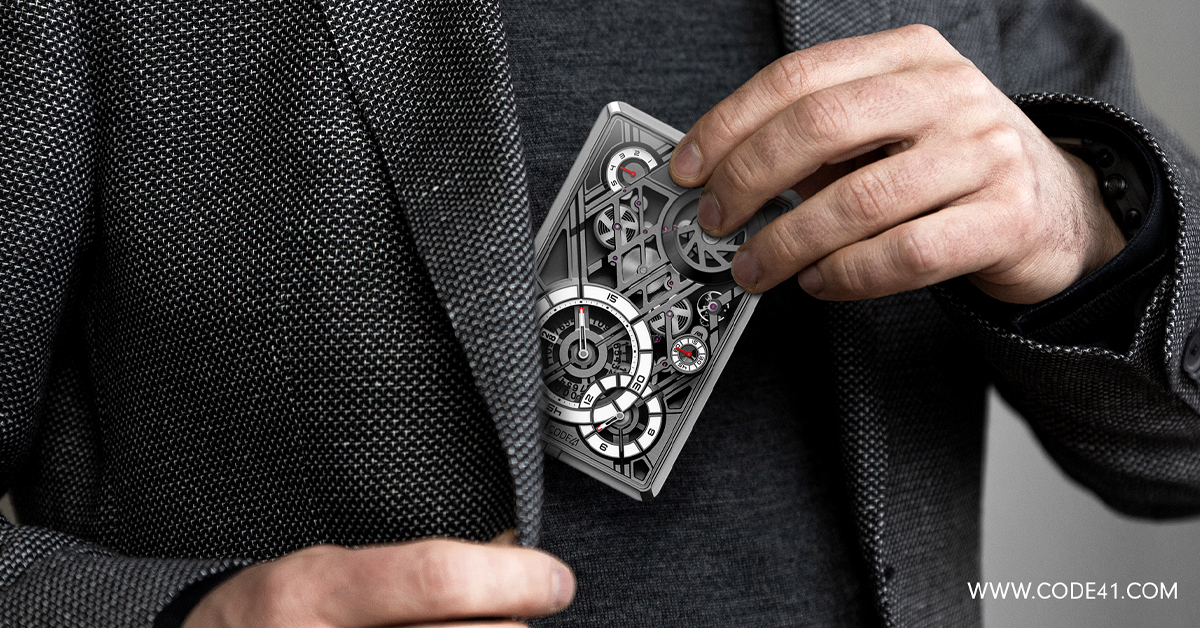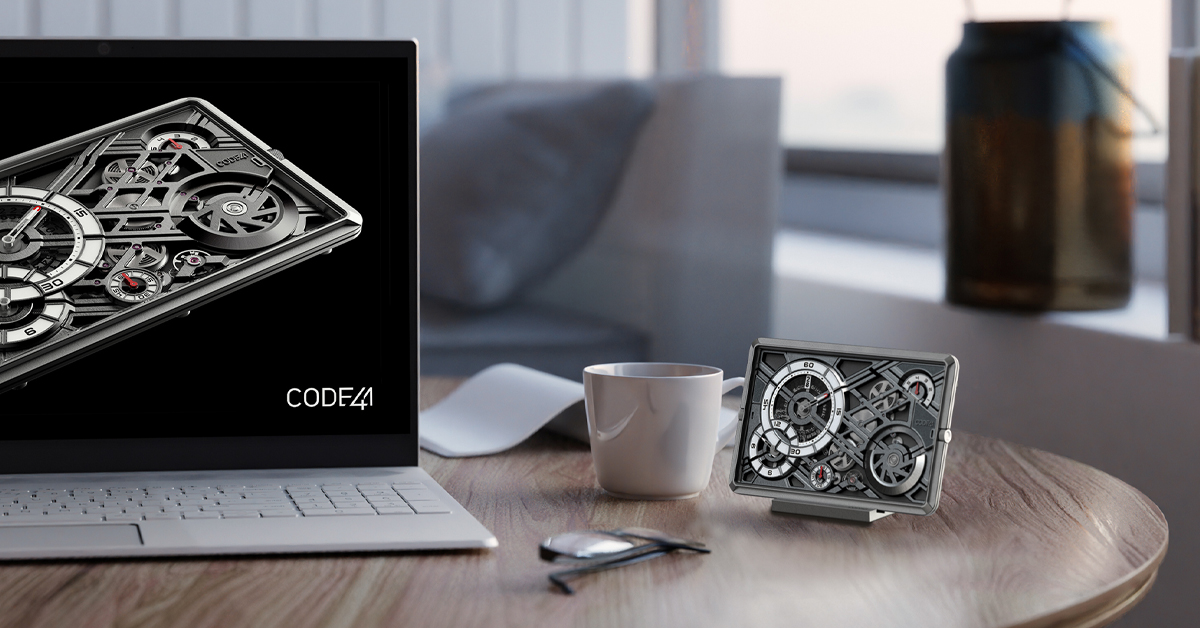 Next stop, 2022 and its many new developments!
We've got a lot of projects in the pipeline for this new year and we'll need you to make them a reality. A quick non-exhaustive overview – without telling you too much either, that would be too easy 😉 — of what 2022 has in store for you:
A maelstrom project
Last November, your (very many) votes decided in favor of a tourbillon mounted in a round case with an elegant, sophisticated style. Rest assured that the next CODE41 timepiece will reflect your desires and opinions, with a few surprises awaiting you!
A brand new website
Do you also find that the website's look is starting to look dated? That's just perfect, because we're working on a completely new version! Clearer information, a new design and simplified navigation. Set for release in May 2022.
The Mecascape
After the unveiling of the concept to the entire CODE41 community, you've got an appointment on February 4 when we'll be revealing the next chapter. We'll revisit the reception accorded by the CODE41 community and the press, and we'll tell you more about the community's desired complications and what we could integrate into the Mecascape.
And plenty of other surprises!
2022 will be bursting with surprises, with many projects that we can't yet talk about for now, but on which we'll be very soon be lifting the veil!
A quick last word
Since 2016, CODE41's mission has been to make fine watchmaking and high-quality watchmaking accessible. In order to do so, it was necessary to break from traditional sales methods and give the power back to the community.
The model that we applied was simple: the removal of intermediaries (physical points of sale, distributors, resellers…), total transparency on the development and production costs of our models (through our TTO label), and a very low mark-up to allow everyone the chance to own an exceptional watch without having to sell a kidney or mortgage their house.
Finally, we've always maintained the same vision: to put stars in your eyes and to never be afraid to take risks! So we're both proud and impatient to work with you on the Mecascape, which symbolizes this vision, and to launch all of these new watchmaking projects this year, which, we hope, you will love as much as we do!
So fasten your seat belts, because we're moving things up a gear in 2022!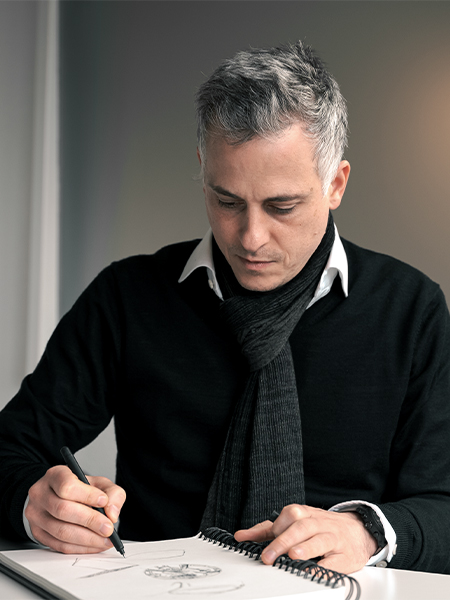 To continue your reading / What they said about us in 2021:
Fratello watches
WatchTime
Feel free, of course, to react and ask any questions in the comments below; we'd be delighted to respond!