A breathe of fresh air is blowing through CODE41 in 2022! The new year has barely begun, and already we're unveiling this new project, which is neither watch nor mechanical landscape… It's an automatic watch winder! But what exactly is a watch winder?
For any lovers of fine watch mechanisms who own one or more automatic watches, their power reserve is often a key consideration. Typically featuring less than 2 days of reserve, these watches must often be wound several times a week if they're not worn every day.
In order to overcome this problem, this is where the watch winder comes into play: often taking the form of a square box, it simulates the natural movement of the wrist while winding the watch through a motor that creates a uni- or bi-directional rotation to recharge the mainspring. The result: your watch is constantly wound and ready to slip on your wrist at any time!
A watch winder: the advantages…
The watch winder provides three major benefits for anyone wishing to take good care of their watches:
The mechanism remains in motion, preventing the oil from congealing. Contrary to popular opinion, allowing your watch to gather dust is not the best way to look after it: the less a watch is worn, the greater the risk that its oil will dry out prematurely and block the watch's mechanism. With a watch winder, there's no more need to worry.
Your watch is always on time! A trivial detail for some, but quite handy when you're in a hurry and want to put on your favorite watch without having to set the time.
The aesthetic. Winders showcase your watches in boxes made from high-quality materials, or ones with a very polished design. That means you can proudly exhibit them around your home, on a piece of furniture or on top of the fireplace (not too close to the fire though!). So its an item that's just as esthetically pleasing as it is useful, which any watch enthusiast owes it to themself to own.
And also some traps to avoid when choosing yours!
All that being said, choosing a good watch winder is no mean feat, and can quickly take a disastrous turn for your precious timepieces if you are ill-advised or informed. We've listed the 6 points you should check scrupulously before taking the plunge:
The noise
A motor makes noise. Sometimes more than you could imagine! If you don't want to turn your living room into a laundromat, make sure to research the sound levels of the winder that you have your eyes on. That is to say: some models do their work in religious silence… More on that a little bit further down 😉.
The battery life
There are 2 types of watch winders: those which run on batteries, and those which are AC powered (and some which are both). If you opt for a battery-powered model, make sure that its battery life is acceptable (minimum 1 year), to avoid having to buy a new one every month.
The programming
It's pointless leaving the winder running 24 hours a day; this could even lead to the premature wearing of the mechanism. 8 hrs a day is enough to simulate a watch being worn. To do so, a good winder must be optimally programmed. Winding can also be either mono-directional (in one direction or the other), or bi-directional depending on the watch's movement.
The magnetism
It's an oft-neglected point. Many watch winders on the market are fitted with poor-quality motors from the toy industry that can damage your watches. These motors actually generate magnetic fields that cause mechanical watches to malfunction by magnetizing them and ruining their precision. That means going to a watchmaker to have your timepiece demagnetized.
The size
Some people appreciate larger watch winders, while others prefer them to be more compact and discrete. But if you want to get several winders because of your well-furnished collection, it's something to consider.
The guarantee
As with any product, you must of course protect yourself against any manufacturing defects by taking advantage of a solid guarantee. Count on a minimum of 2 years.
There you have it; now you know the main factors to examine when you want to buy a quality watch winder!
The characteristics of our watch winder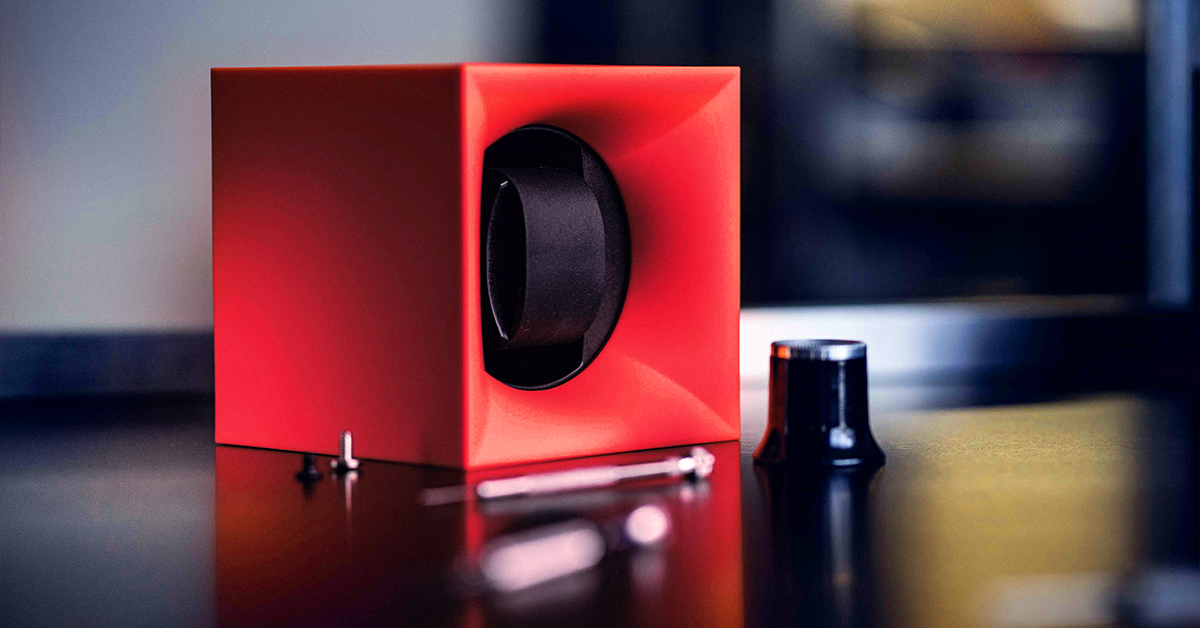 As you know, we take great care in selecting our partners. The watch winder is no exception to the rule. We've studied numerous possibilities all over the world who offer very interesting rates, but did not pass our quality control (magnetism, weak battery life, reliability).
So in the end, we've chosen to collaborate with SwissKubik, a company based in Geneva, Switzerland with all of the expertise and savoir-faire that we were looking for. Renowned and reputed, they've been offering winders for over 15 years. They're not the cheapest, but they are high quality, silent, anti-magnetic and, to top it all off, produced entirely in Switzerland.
What was our ambition when we launched this new project? To offer you a watch winder with the best possible value for money. Period. That's why we've selected three models that match our expectations: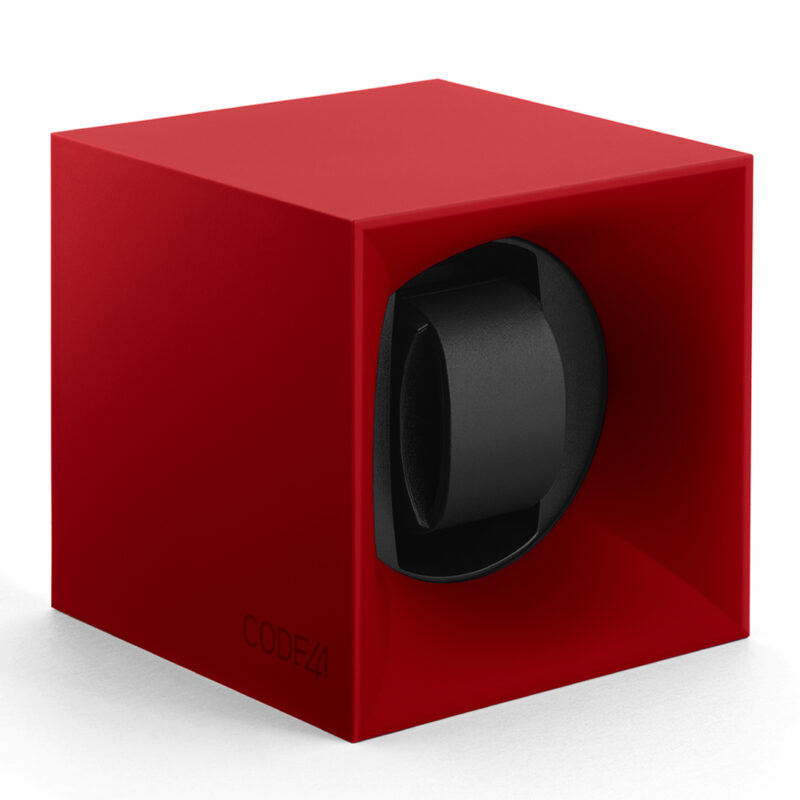 Startbox model
SwissKubik
Guarantee: 3 years
Weight: 1kg
Dimensions: 12x12x12 cm
Made in: Switzerland
Material: Soft Touch plastic
Power: 2 batteries
Battery lifespan: 3 years (long)
Anti-magnetic
Programmable: No (bi-directional factory configuration suitable for most watches)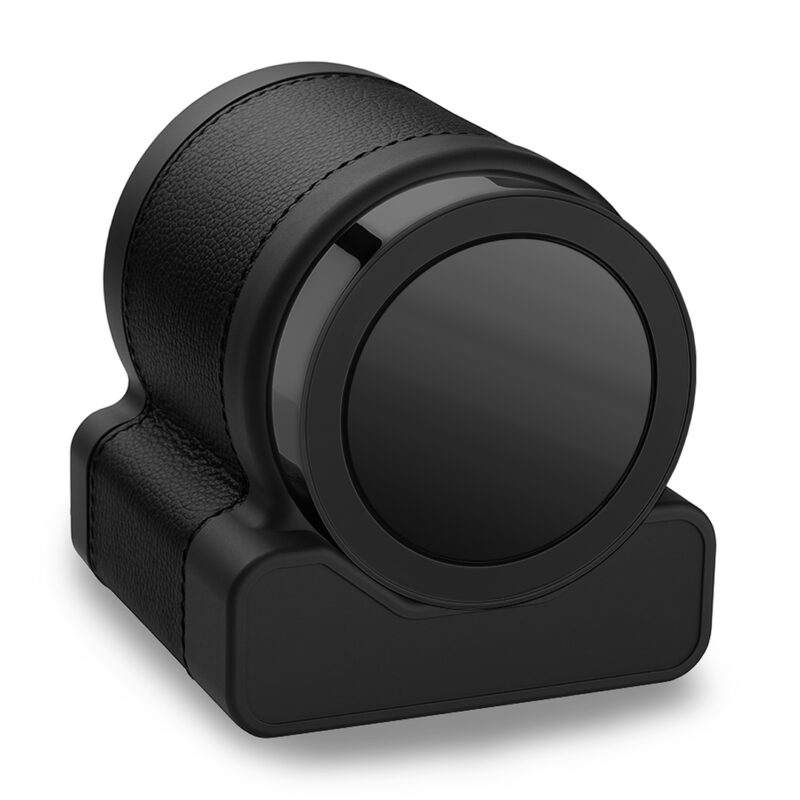 Rotor One model
(Scatola del Tempo)
Guarantee: 3 years
Weight: 0.8kg
Dimensions: 10x12x10 cm
Made in: Switzerland
Materials: Soft Touch plastic and calfskin leather
Power: 2 batteries
Battery lifespan: 3 years (long)
Anti-magnetic
Programmable: No (bi-directional factory configuration suitable for most watches)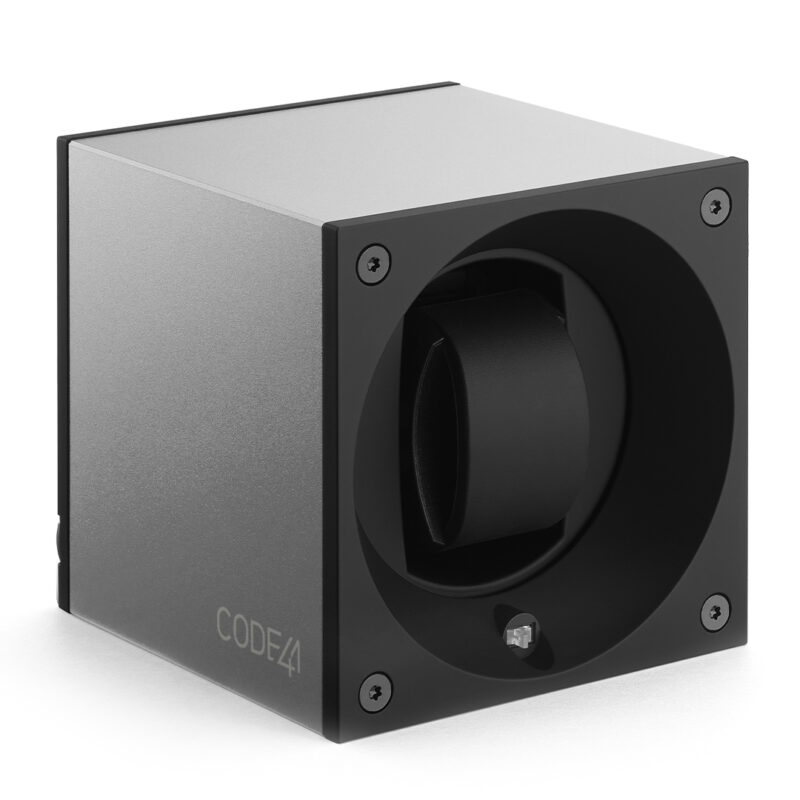 Masterbox model
SwissKubik
Guarantee: 3 years
Weight: 1kg
Dimensions: 10x10x10 cm
Made in: Switzerland
Material: Aluminum
Power: AC and/or 2 batteries
Battery lifespan: 3 years (long)
Anti-magnetic
Programmable: Via USB and/or Bluetooth
To the ballots!
We've selected 3 models for you, offered to the CODE41 community at a special price. And we need you! Which is your favorite of the 3 that we've gone with? As always, it's up to you to decide. Ready? Your move!
Models: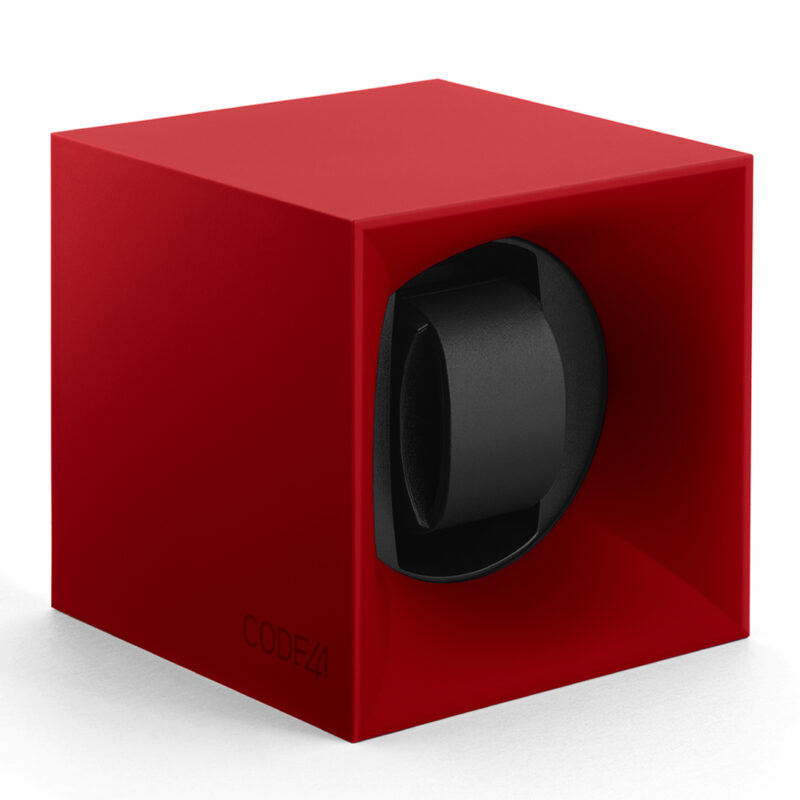 Startbox model
Entry-level
Price: from 379 CHF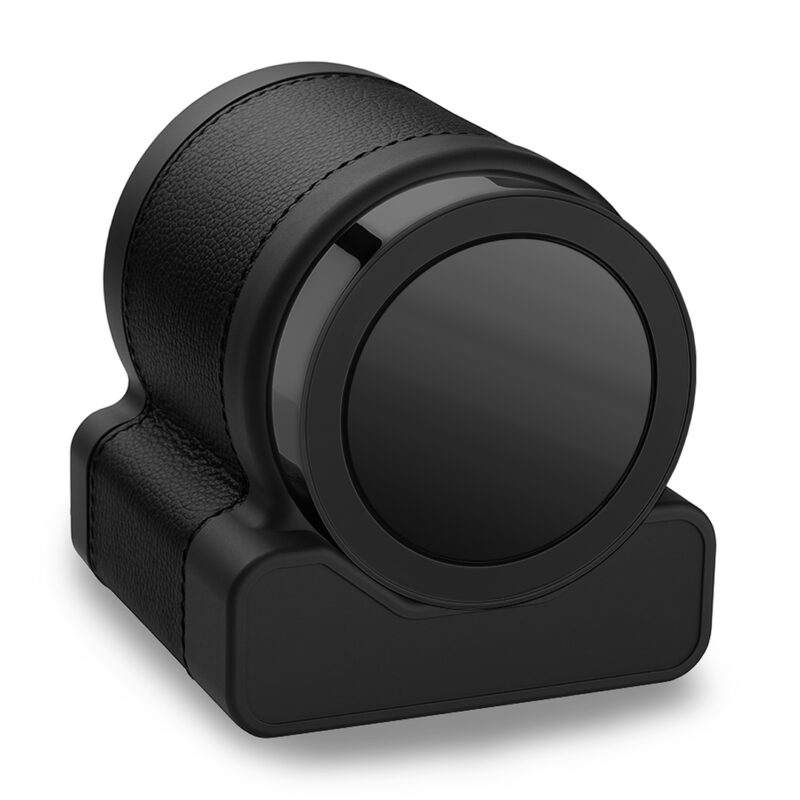 Rotor One model (Scatola)
Mid-range
Price: from 449 CHF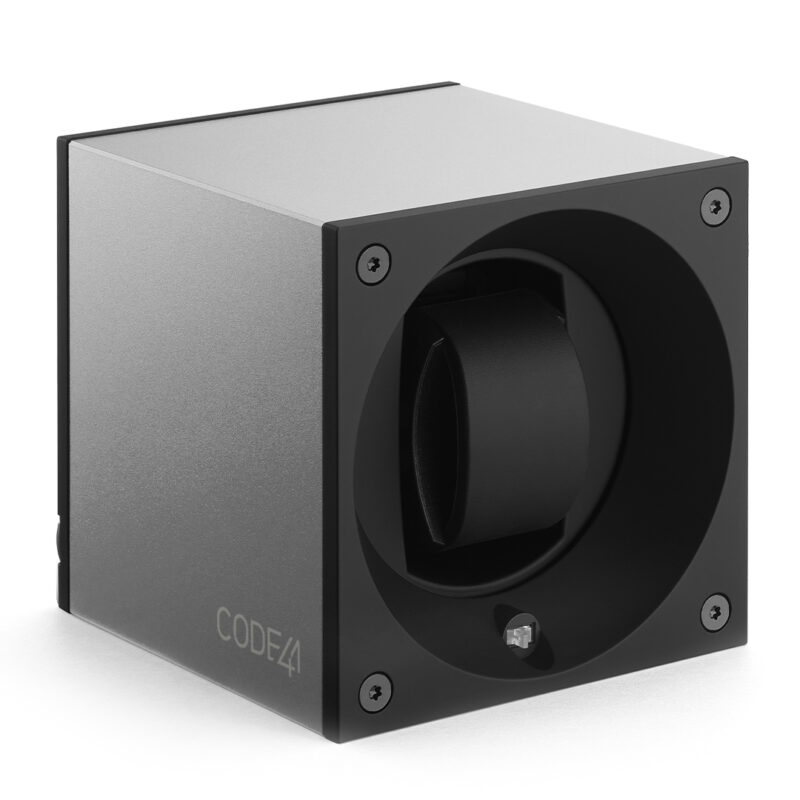 Masterbox model
High-end
Price: from 619 CHF
Colors: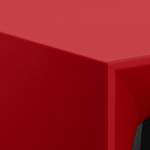 Red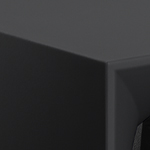 Black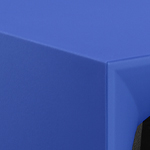 Blue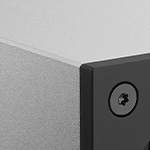 Silver aluminium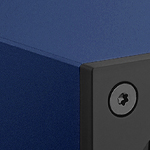 Dark Blue aluminium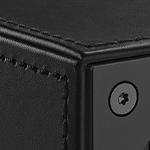 Black leather
Pre-orders open February 24: be ready! 
This time, we're offering a flash project with just one chapter, pre-orders for which will begin on February 24. Keep that date in mind! Until then, we're counting on you to participate in great numbers and vote for your favorite winder and the one which we'll select for pre-orders. See you in three weeks!
Don't forget to sign up by clicking here to become a member of the CODE41 community.