Our ANOMALY collection is now 4 years old. Thanks to this original collection and its 941 founding members (2016 Kickstarter campaign), CODE41 has become a community brand solidly implanted in the watchmaking scene, both in Switzerland and beyond.
A crisis?
However, the ANOMALY models that you know so well will soon no longer be produced. Why? Because it's becoming very difficult, if not impossible, to acquire Miyota and ETA movements:
Miyota (ANOMALY-01): the Japanese movement manufacturer MIYOTA is no longer accepting orders due to extremely high demand; their production can no longer keep up.
ETA (ANOMALY-02): the sanctions imposed by COMCO (the Swiss Competition Commission) have made the supply of ETA movements very difficult in recent years. December 2019: the COMCO imposed new restrictions that ETA vigorously contested. As a result, deliveries will eventually resume in Autumn 2021!
So, CODE41 is directly impacted by what many are already calling "the movement crisis". The case of ETA plunges us into the remarkable reality of this industry. The subsidiary of Swatch group is the main producer of Swiss mechanical watches, with a 57.8% market share (a large part of which is produced for the group's own brands), followed by Rolex and Sellita with 14.8% each.
This very uncertain and tense situation has forced us to rack our brains, and to take advantage of what at first glance appeared to be a genuine threat to our future.
No, an opportunity
In 2016, CODE41 emerged amidst a watchmaking crisis. The distribution networks were in great difficulty as a result of the big watchmaking groups requiring significant minimum stocks, generating a very large volume of unsold stock and a gray market boom. On top of that came the tidal wave of smartwatches, sales of which leapt 223% between 2015 and 2016. And yet with crisis often comes the opportunity for change. This is how CODE41's innovative ideas – direct online sale, the participation of the community in the creation of models, and of course the policy of total transparency on origin and prices – met a favorable response in a community of fans of fine mechanical watches.
So for us, "crises" has always been synonymous with "opportunity".
And thus the new ANOMALY edition came to be
This movement crisis is an excellent opportunity to allow our historic collection to evolve. In order to do so, we're going to combine the ANOMALY-01 and ANOMALY-02 into a new edition that will bring together the best of the two models.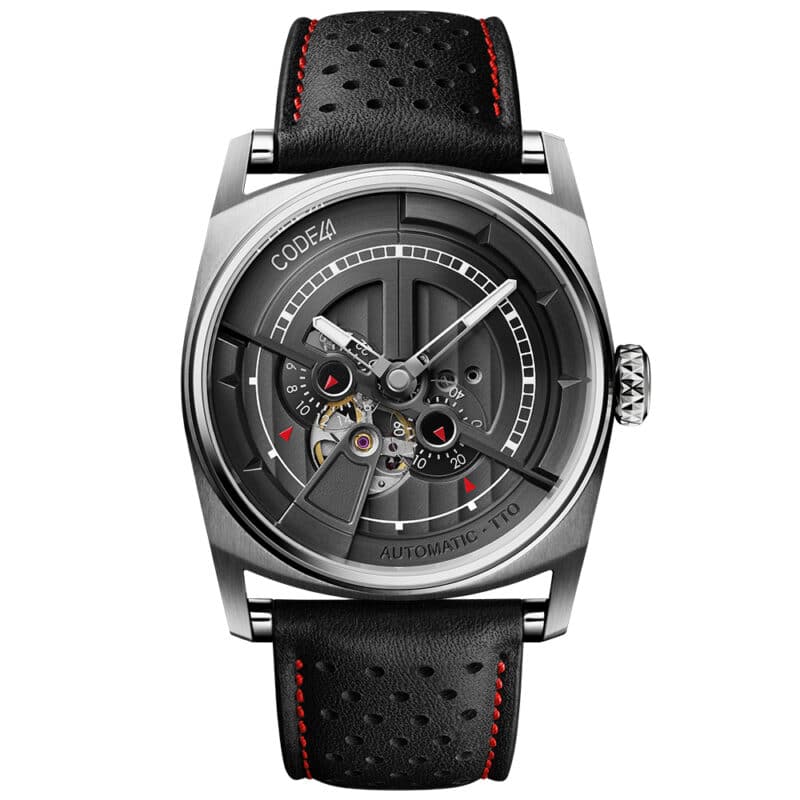 ANOMALY-01 strong points:
a very technical, distinctive and recognizable design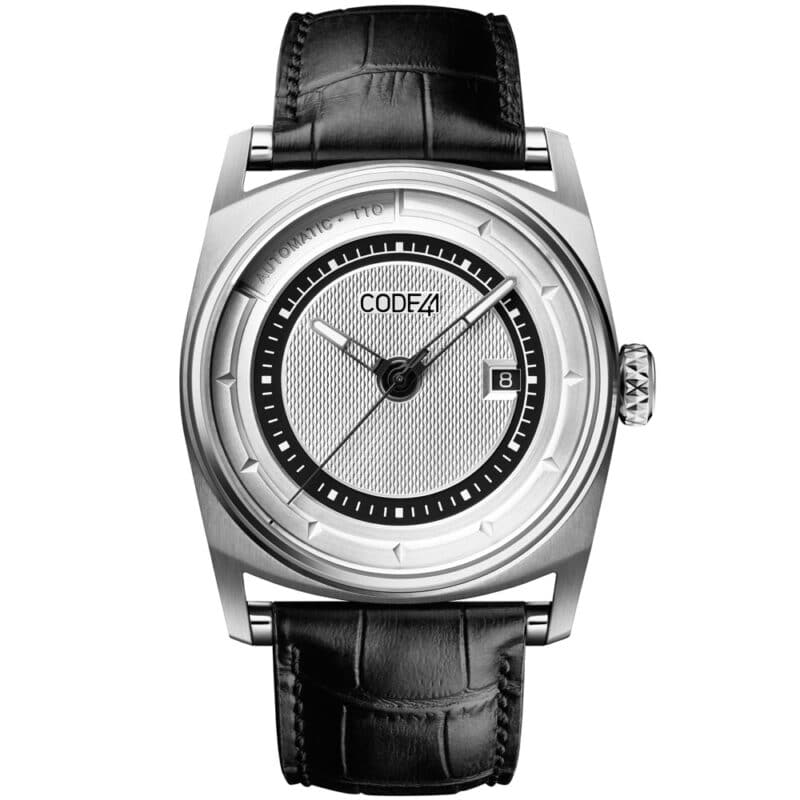 ANOMALY-02 strong points:
the Swiss movement and the date
Now that it's clear that we'll no longer be able to acquire movements from Miyota and ETA, our mission has been to find a new movement that meets CODE41's primary requirement since the very beginning: high quality.
Swiss movement
The Swiss STP movements meet our requirement in terms of quality, and their supply is reliable. In fact, we've already selected one for our DAY41 project (the STP6-15 movement). In addition, the historic STP1-11 movement could be the occupant of choice for the new ANOMALY edition's case.
The advantages of the STP1-11 movement compared to the Miyota 82S7 and ETA 2824-2:
Greater power reserve: 44 hours compared to 42 hours for the standard ETA 2824-2 and MIYOTA 82S7
Tested in 5 positions compared to 2 for the standard ETA 2824-2 and MIYOTA 82S7
Greater precision: -0/+15 seconds per day compared to -12/+12 for the standard ETA 2824-2 and -20/+40 for the MIYOTA 82S7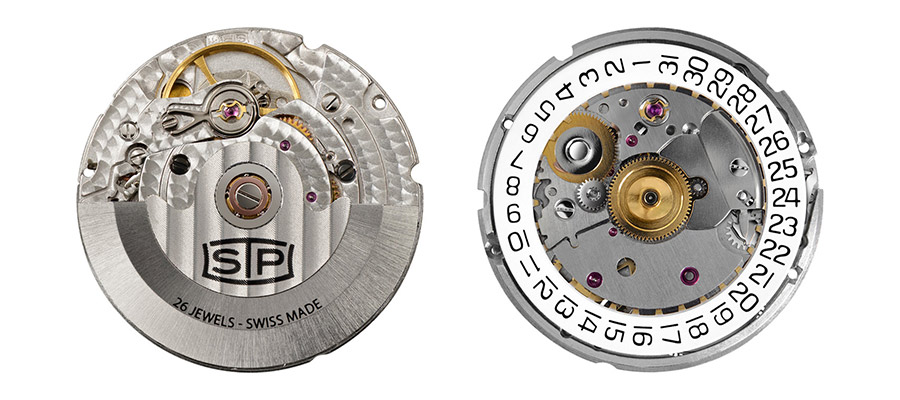 A project just for ANOMALY owners
Before launching the creation of this new version, we consider it important to ask for the opinion of those best placed to respond: YOU, the owners of the 12,000 ANOMALYs produced to date, and which some have already been wearing for more than 2 years.
This project is secret, and only you will have access to the chapters, be able to vote, and receive the exclusive emails. For once, therefore, we'll be asking that you do not mention this project on social media.
So, what about your ANOMALY watch would you like to see improved? Vote and comment below:
CASE SIZE
(current)
WATERTIGHTNESS
50M (current)
100M
TRANSPARENT BACK
With
Without (current)
ANYTHING ELSE?
Do you have any other recommendations, ideas or desires, whether they be esthetic, technical or functional? Please feel free to leave a comment below.
Schedule (initial estimate)