More than 400 of you followed us live on December 8 as we revealed the Mecascape, and hundreds of questions were posed on the subject of its design, its features, its size, the release date… And much, more more! We're delighted that this nonconformist project has met with such enthusiasm, and the adventure is only just beginning!
More than 7,000 of you also voted on the first chapter dedicated to this unprecedented watchmaking project, with many suggestions: the addition of an alarm function, GMT, an increased power reserve, manual mechanism, and even a tourbillon! We won't be able to fulfill all of your desires, but we've taken note of your comments and made changes to the design accordingly!
Project progress status
Since its unveiling on December 8, the Mecascape project has crystallized our raison d'être: pushing the boundaries of watchmaking, taking risks and being the stuff of our community's dreams! The Mecascape's unprecedented format opens new watchmaking perspectives: both in terms of use (it can be just as easily placed on your desk as carried on you), but also in paving the way for watchmaking expression by venturing away from the wrist and the traditional dials of our watches.
To accompany us in the development of this extraordinary project, we wanted to carefully select an excellent, exceptional partner. Having met with a number of factories, we eventually went with Le Cercle des Horlogers, a company specializing in the realization of exclusive, bespoke projects, and with whom we share the same level of standards and affinity.
At this stage, here are the changes that we've made to the Mecascape in response to your desires:
Manual winding
We've replaced the automatic winding with manual winding, better suited to the Mecascape's function.
8-day power reserve
An essential point for many of you: a substantial power reserve. So we've increased it to 8 days!
GMT
We've also incorporated "GMT" into the Mecascape. A widely acclaimed complication that allows a second time zone to be displayed, quite practical for travelling and long-distance professional relationships.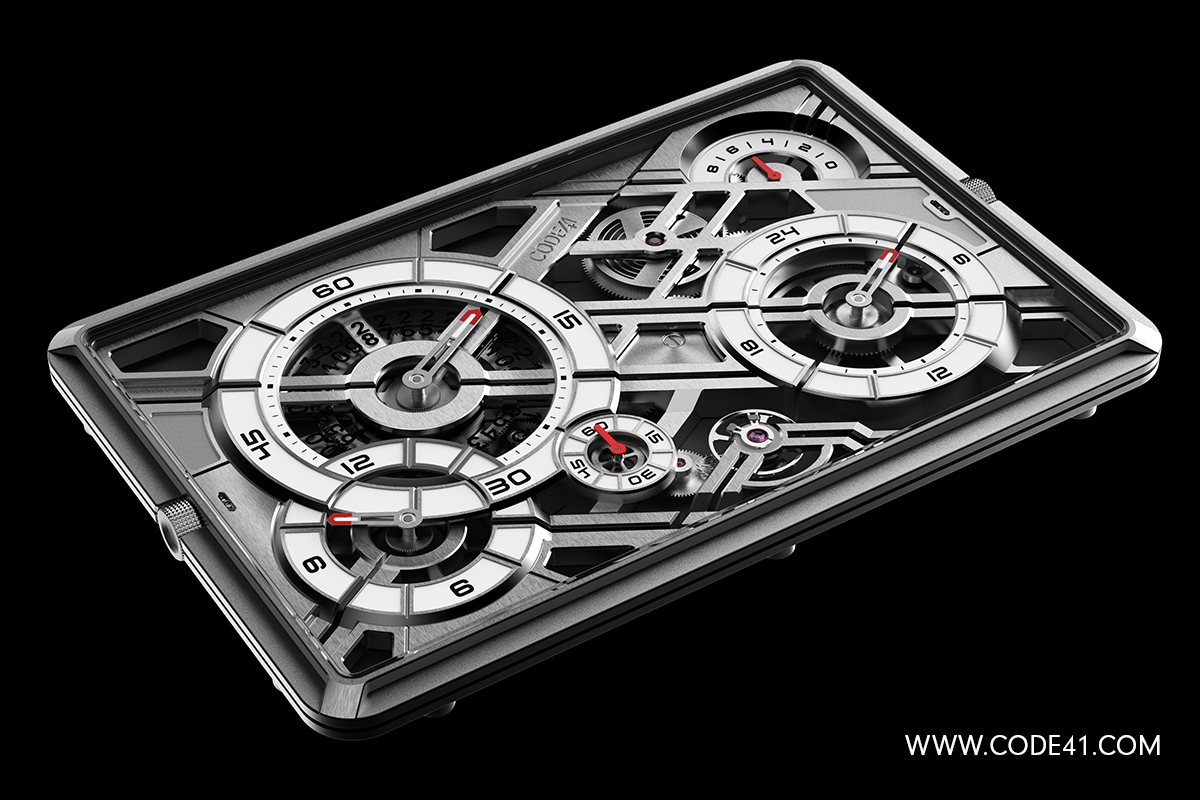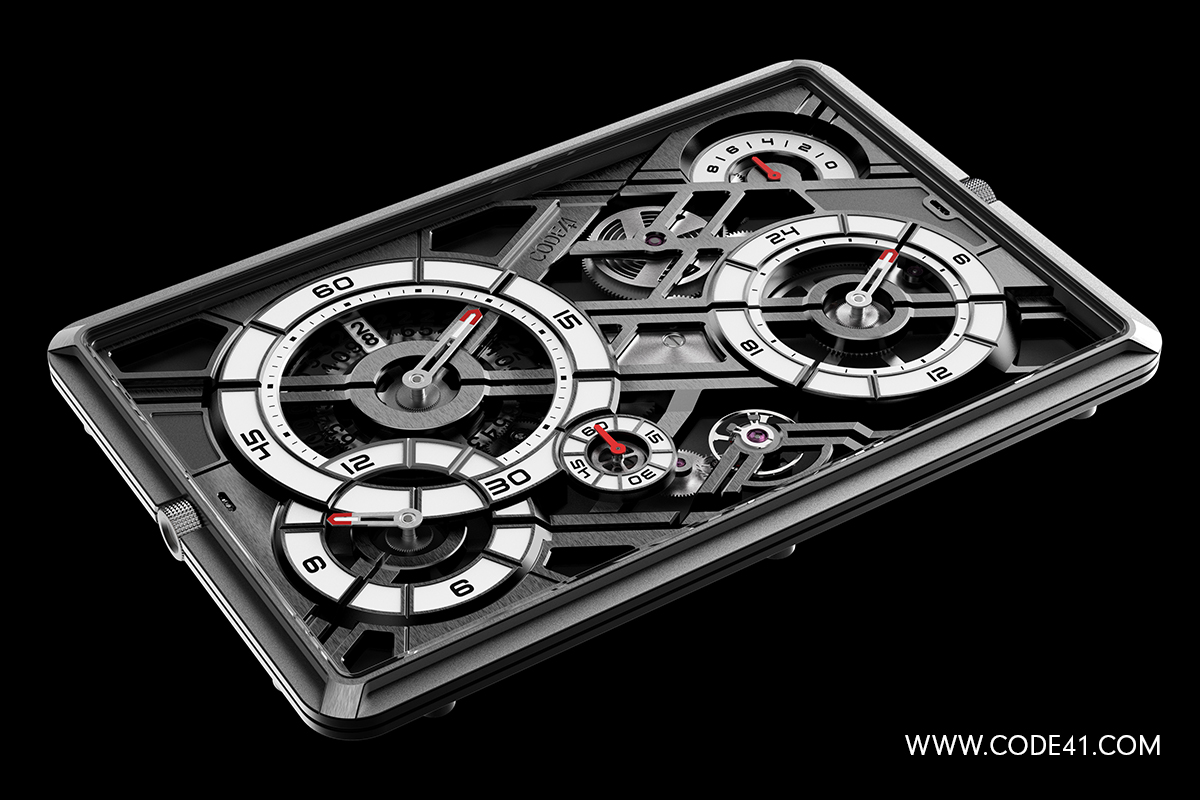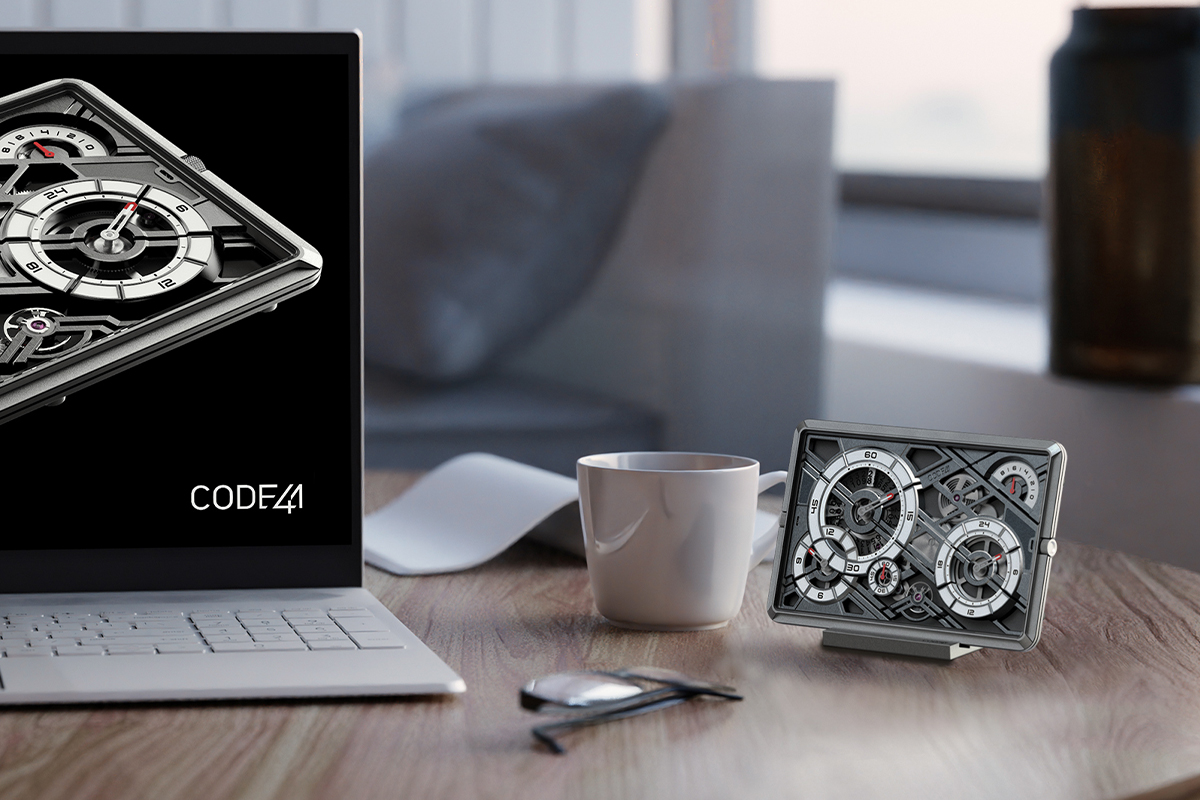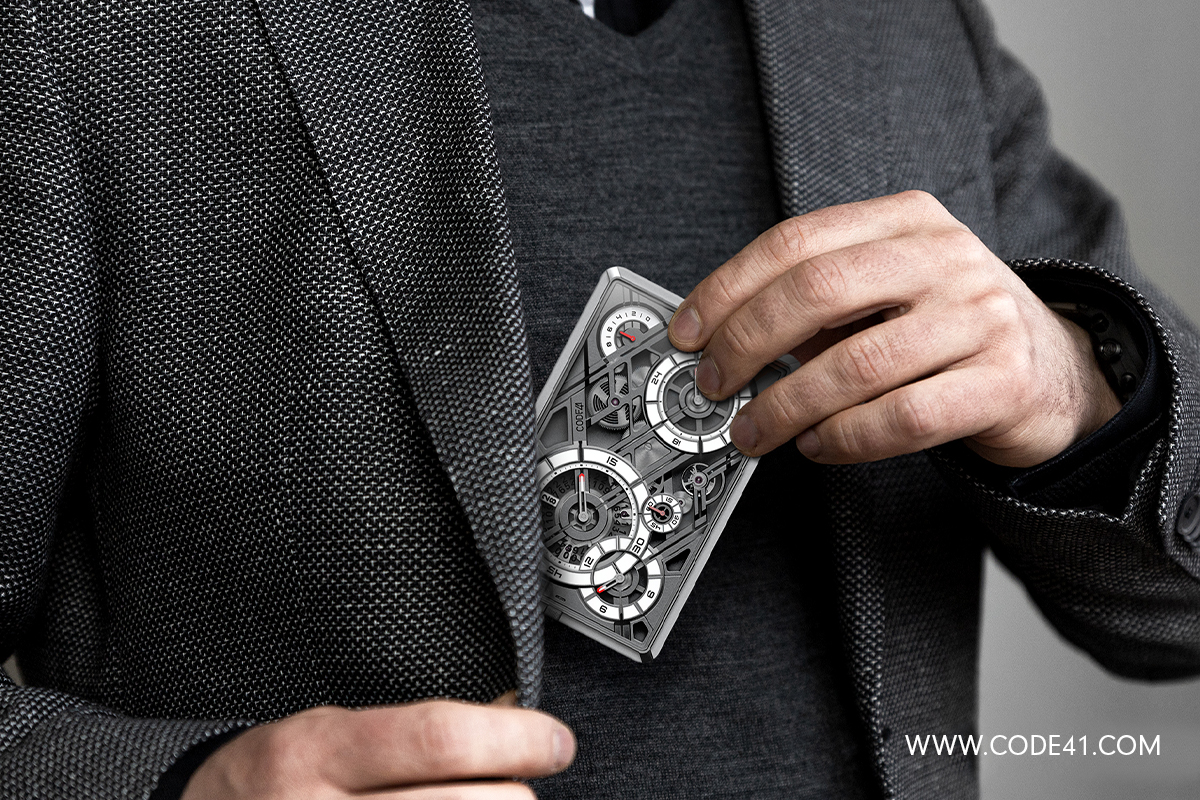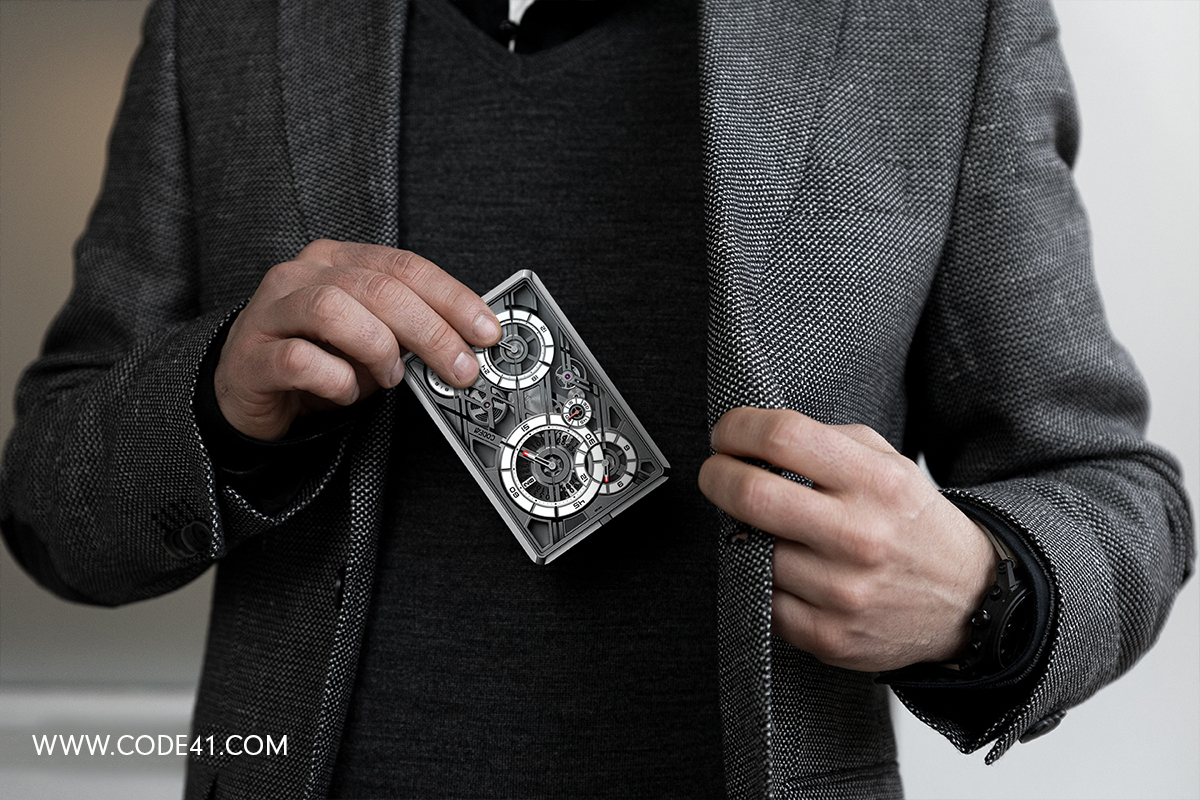 The next steps
The stakes are high and numerous for us over the coming weeks with the development of the Mecascape. First of all, in-depth discussions with the factory we've partnered with, Le Cercle des Horlogers, will enable us to reassess the construction of this mechanical landscape, thus optimizing costs.
As announced in the previous chapter, the estimated price is actually between 6,000 and 9,000 CHF, but we'll be bending over backwards in our attempts to optimize the costs and offer you the fairest possible price.
Another challenge to take on: the production of the piece itself! The dimensions of this subject as unprecedented in the history of watchmaking, and constitute a sizeable challenge in terms of production and assembly using machines traditionally designed for much smaller timepieces. But here at CODE41, we love taking on the craziest of challenges!
The press are talking
The launch of an UWO (Unidentified Watchmaking Object) like the Mecascape has not gone unnoticed by the mainstream and trade press! Find out what they're saying below (in English):
"The Mecascape is futuristic time-telling art. One can display it on a stand, or carry it in a pocket. It firmly plants itself on the line between form and function. […] It's for those who want something truly groundbreaking, unlike anything else out there in the world of horology."
Introducing the CODE41 Mecascape – Painting An All New Landscape Of Mechanical Innovation
"CODE41: The subversive watch brand that dared to tell the truth and its latest crazy idea…"
Any other suggestions?
If you have any ideas, comments or questions, don't hesitate to leave a comment below; we'll be delighted to respond!
Upcoming milestones
Launch of prototypes and design changes
Color and accessory research
Confirmation of the collection and prototype monitoring