At the start of the project, we thought about making an attractive chrono watch fitted with a standard movement. But over the course of the chapters, through your votes and carried by your enthusiasm, we've ended up creating a powerful piece fitted with an exceptional movement. In any case, we here at CODE41 are all delighted with the result!
While you're waiting for the real thing, here's a few realistic 3D rendering that will allow you to imagine it on your wrist!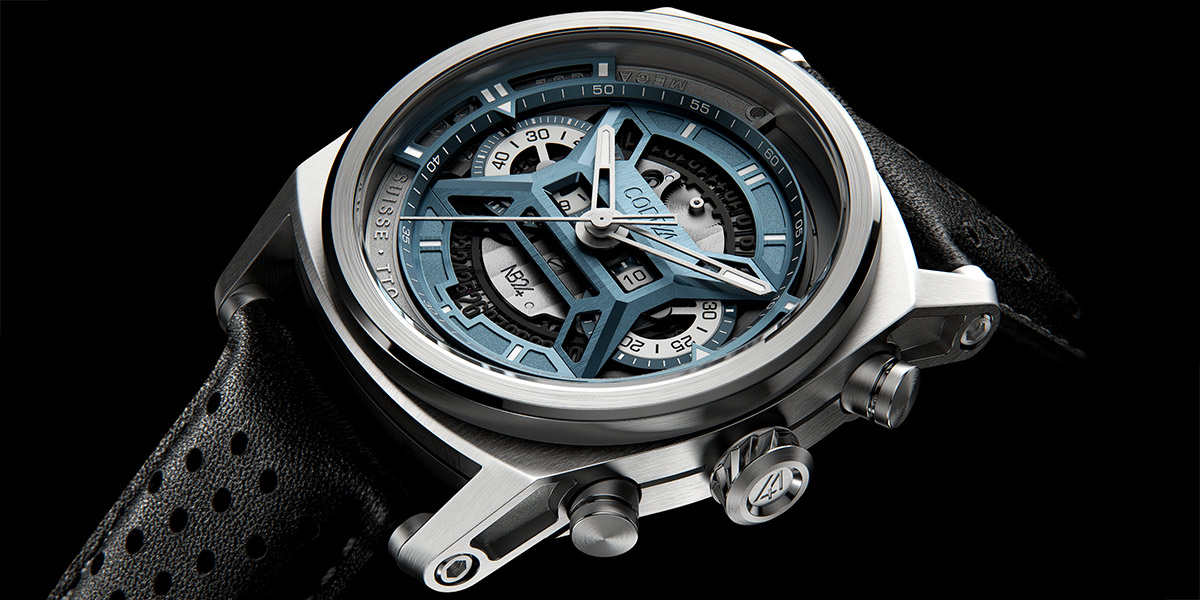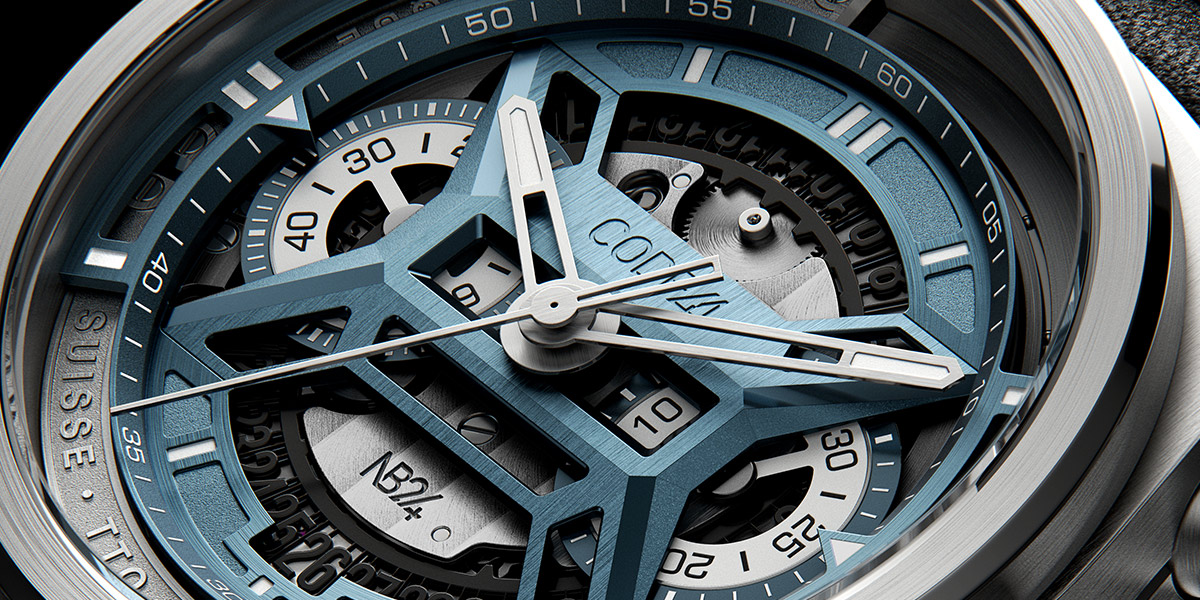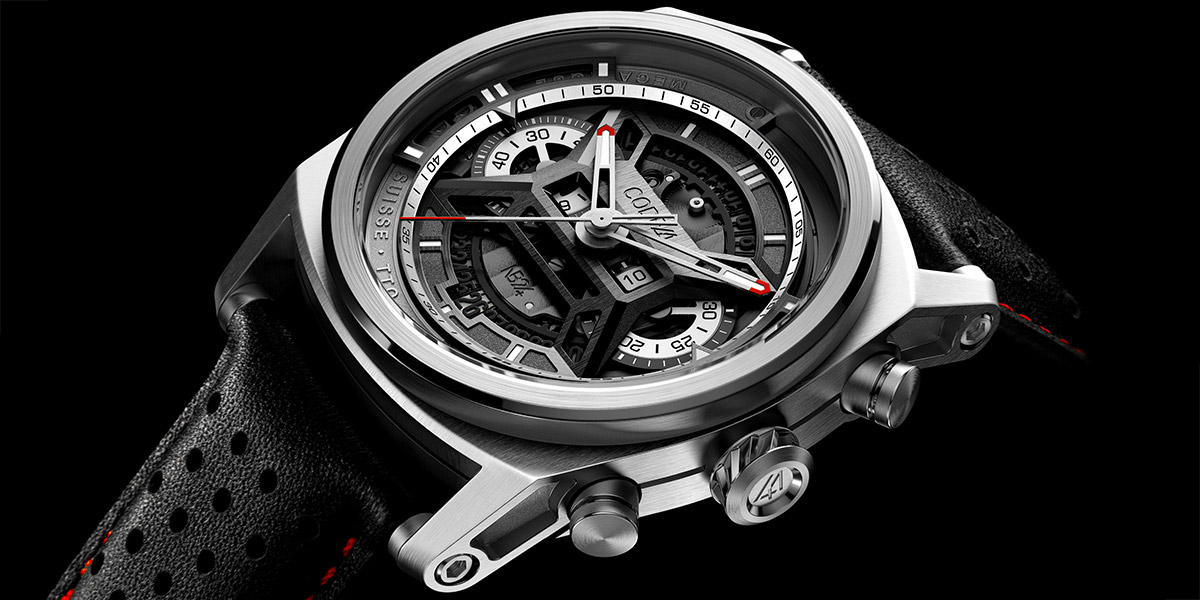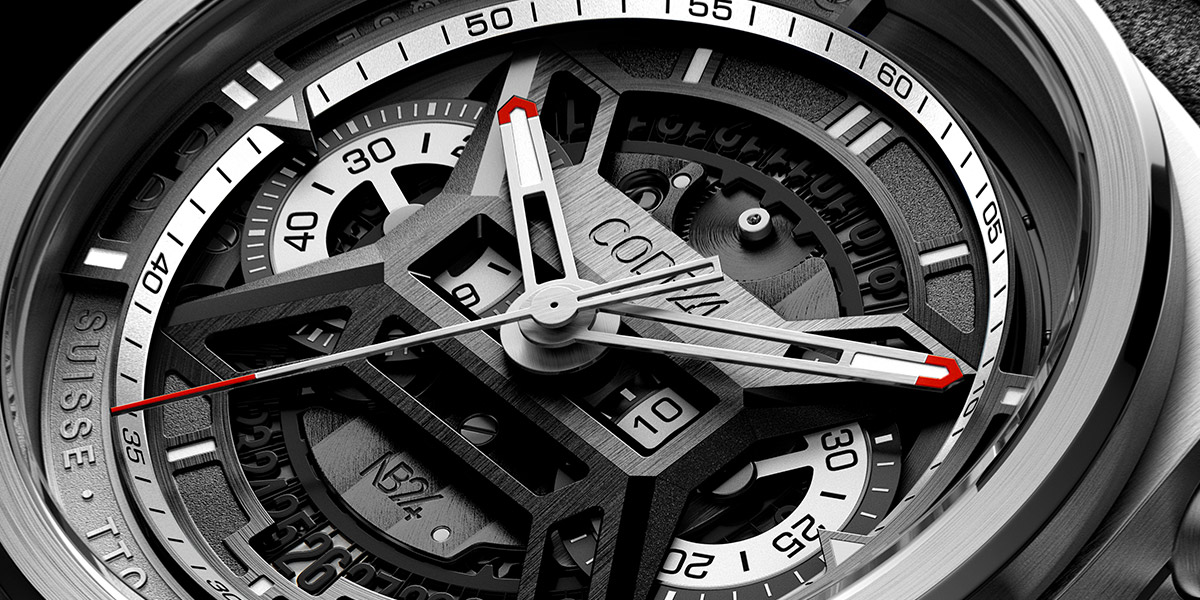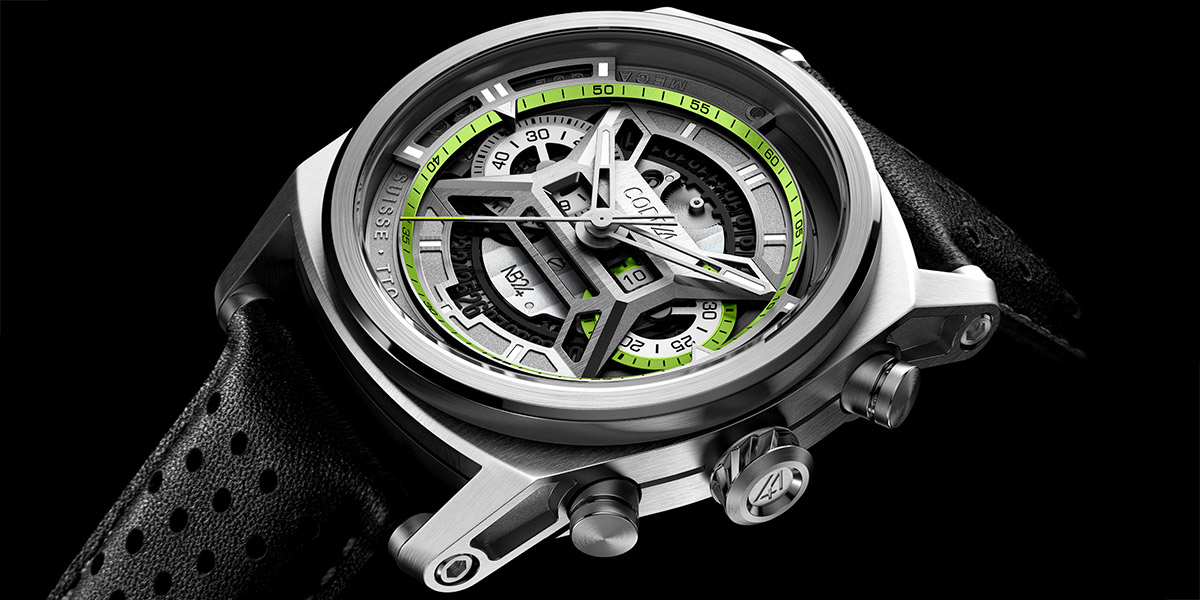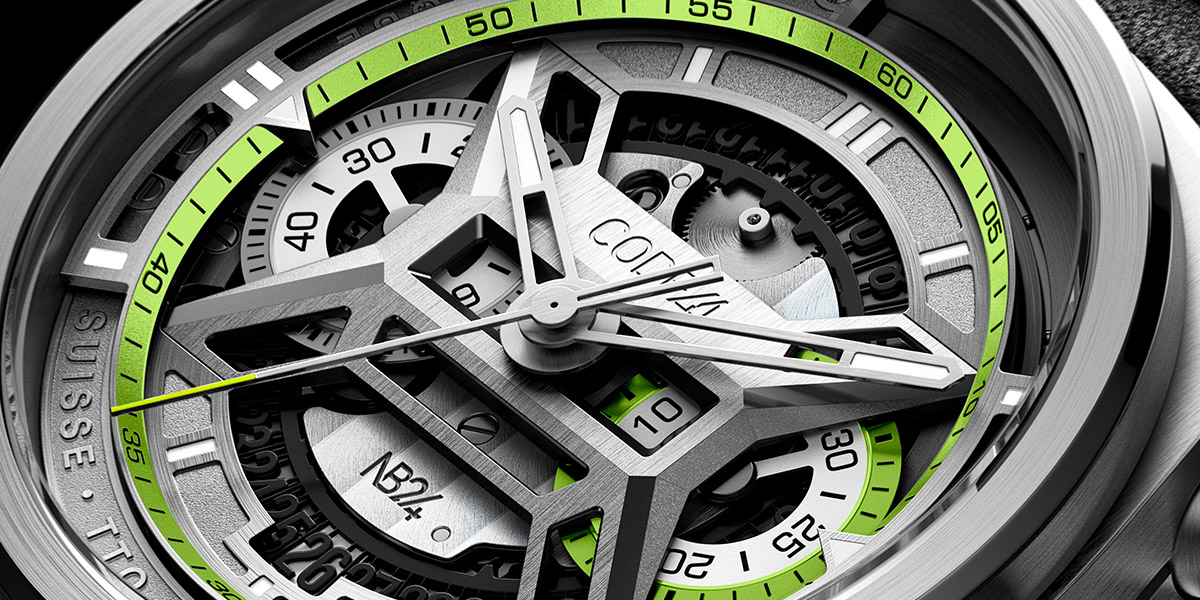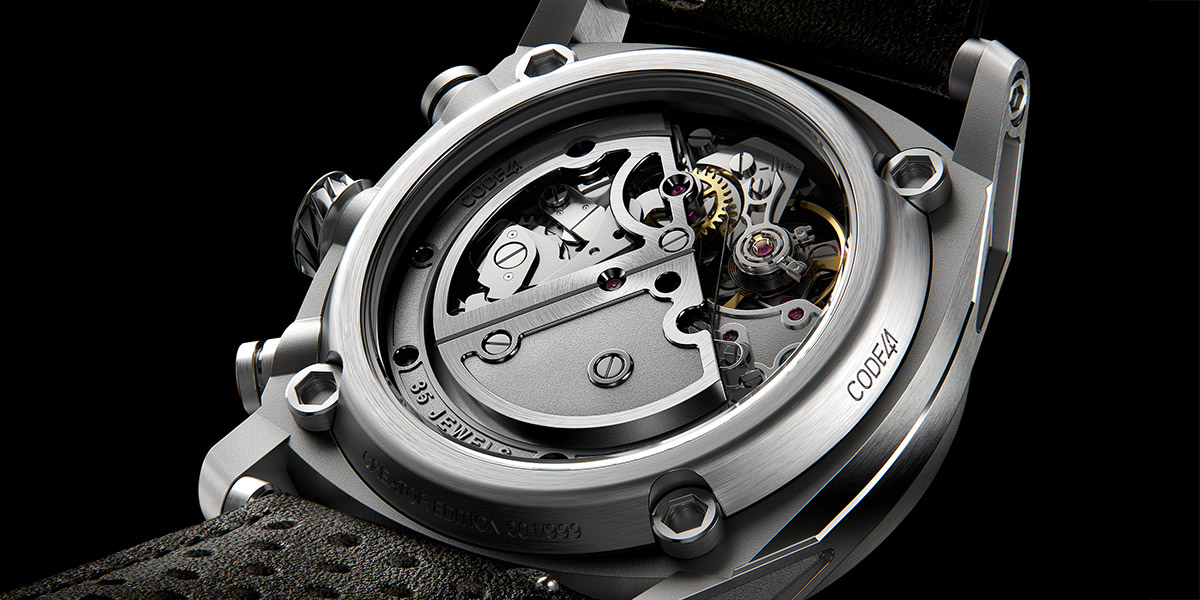 Some of you have noted that the center of the movement on the dial side is less skeletal than expected. In fact, the central section cannot be openwork as it holds a number of the mechanism's components.
Technical specifications
Movement: Manufacture cam-driven chronograph
Rewinding: Automatic via peripheral weight
Antishock system: Incabloc
Components: 303 components / 35 jewels
Frequence: 28,800 turns per hour
Adjustment: Each movement fine-tuned in 5 positions
Precision: -5/+5 sec per day
Power reserve: 48 hours
Case diameter: 42mm
Provisional collection
During the previous chapter, many of you voted in the color survey. Below, we've compiled a selection of the most promising combinations. The collection will consist of around 3 to 5 models, but the final choice will be made in December, once we have the prototypes. Of course, a dozen interchangeable straps will be available during pre-orders.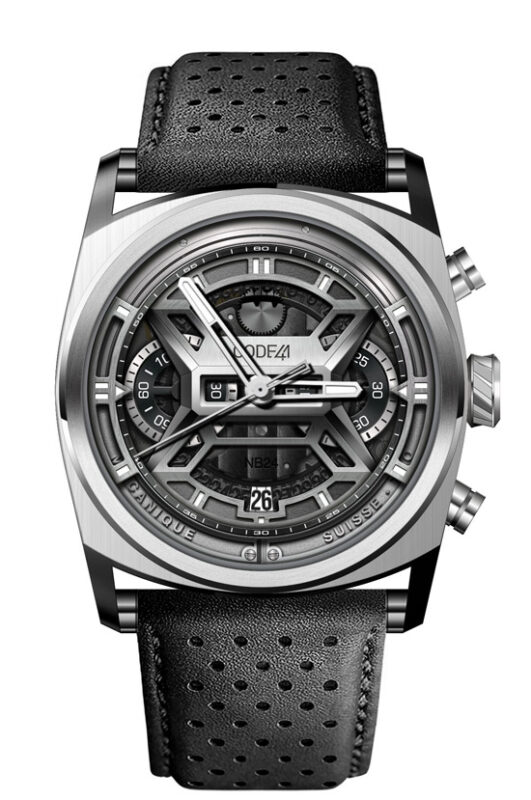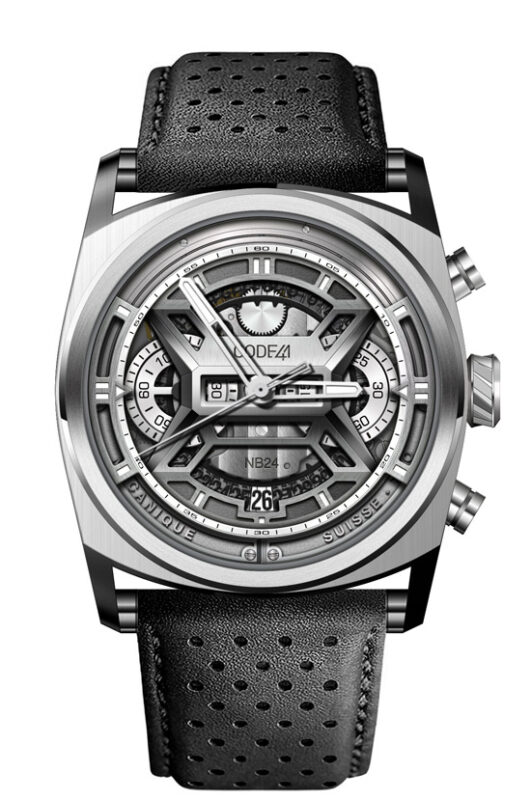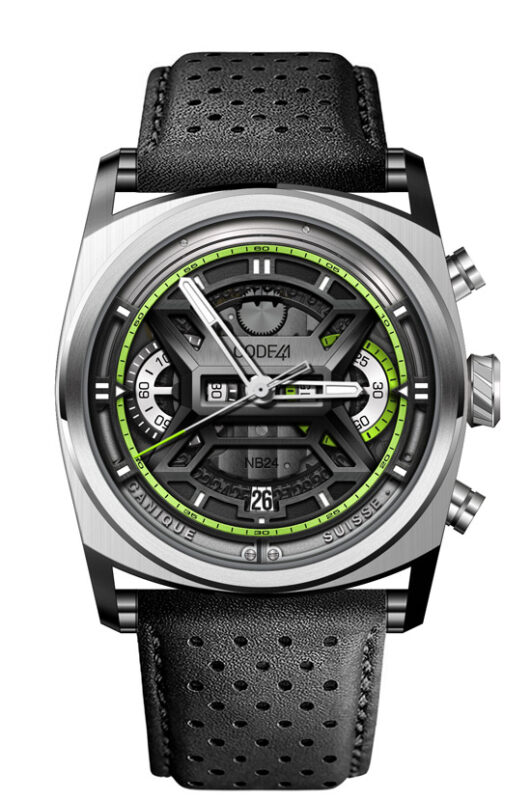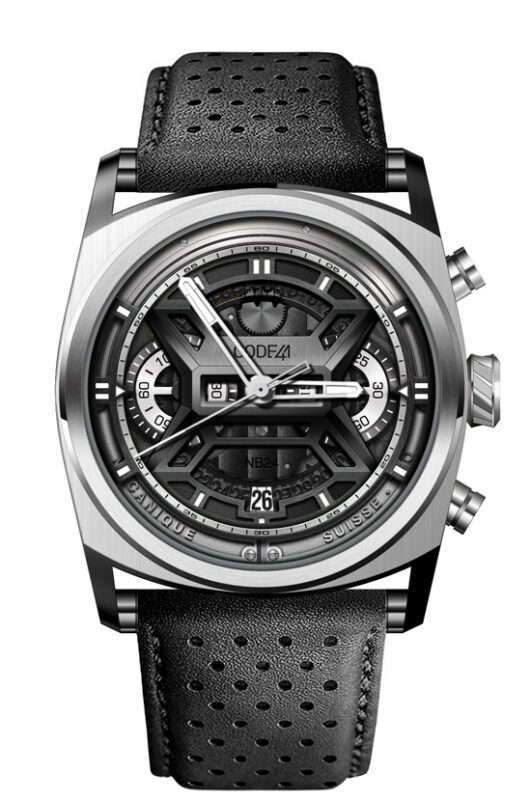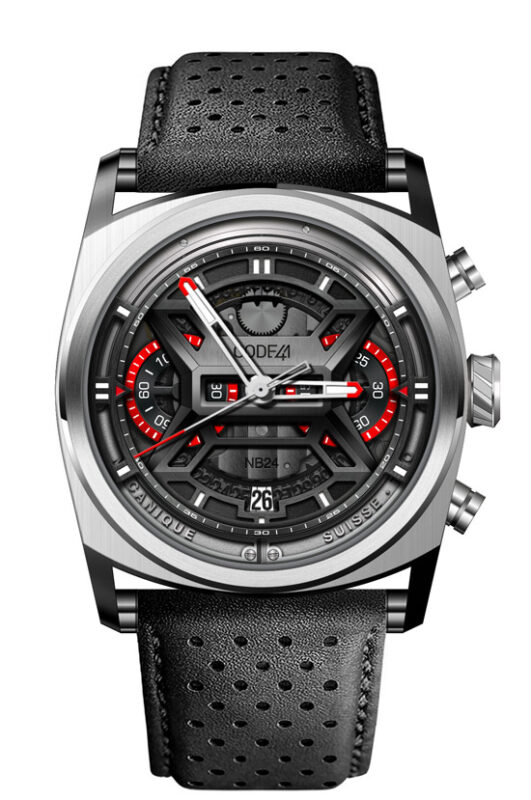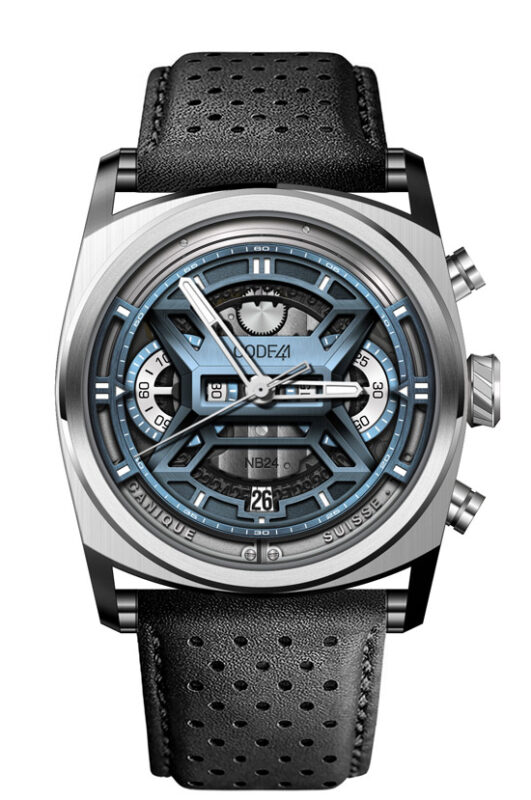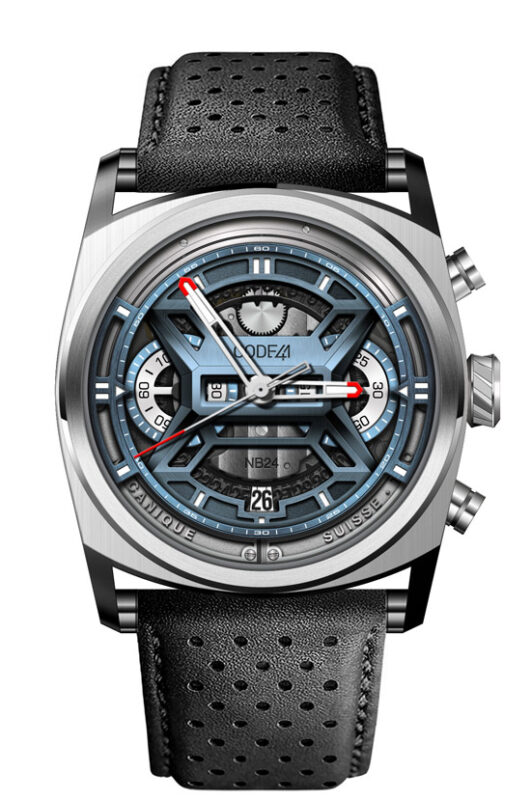 Next step: From virtual to a reality
The prototypes are being produced. Seeing a virtual project become a reality is always an exciting stage. It's at that moment that we sort out the final technical details in preparation for production. The prototyping phase generally lasts 3 months.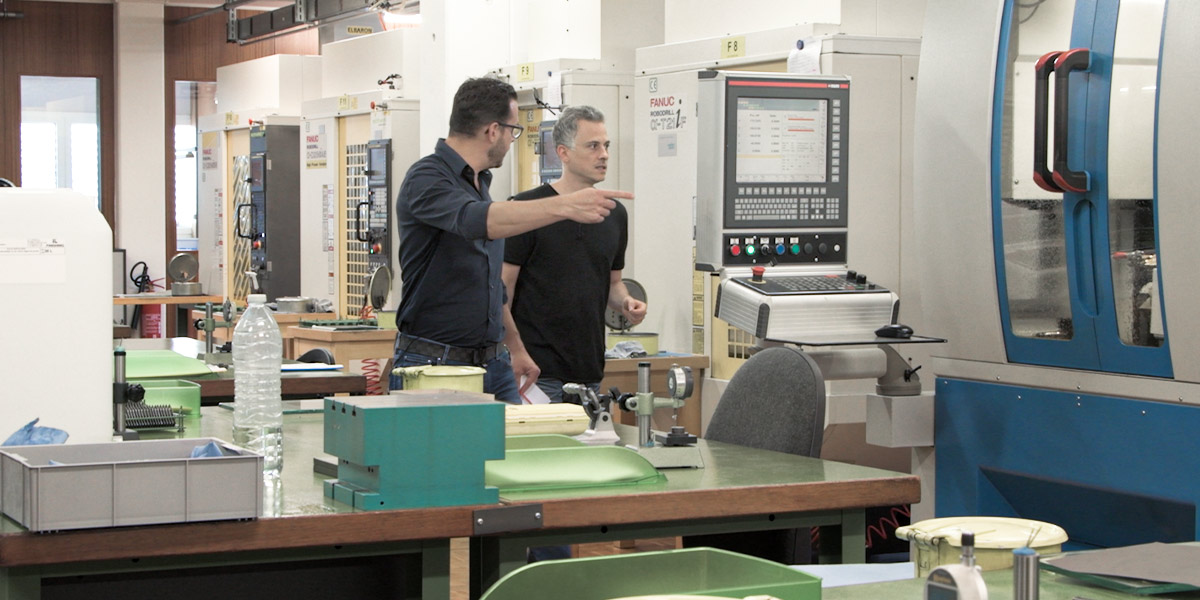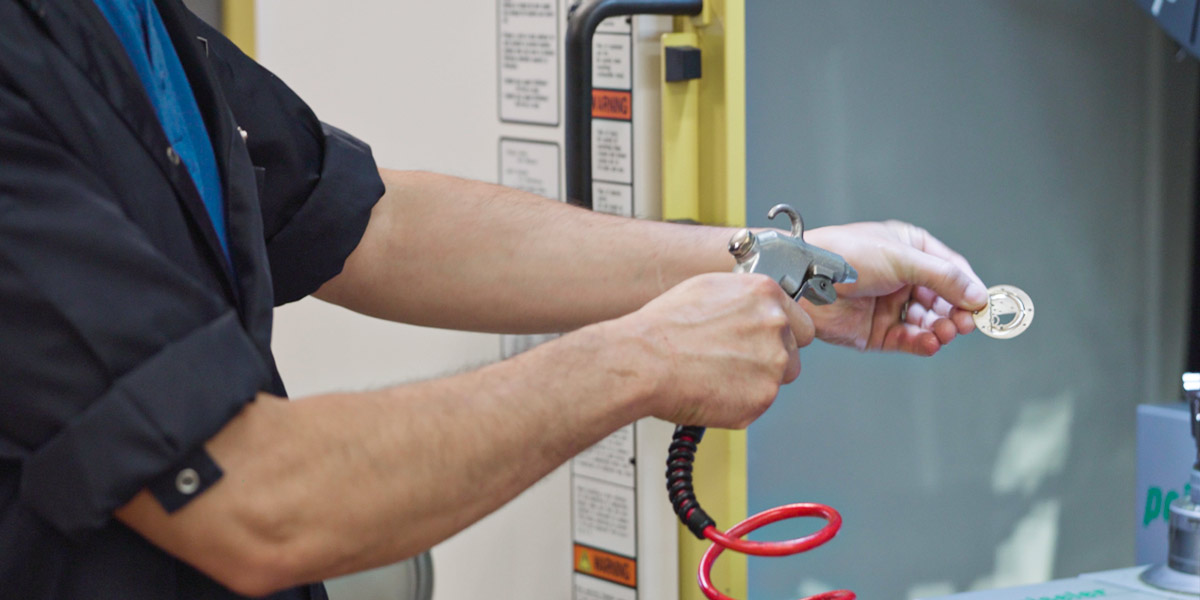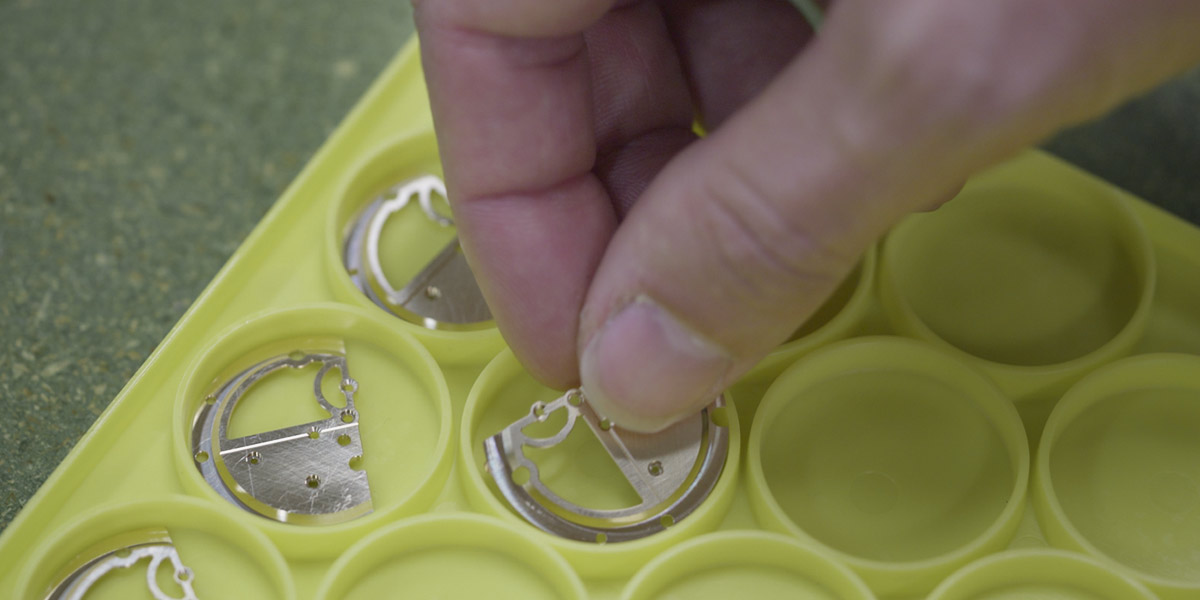 NB24 – The realization of a dream
So what does NB24 mean? Some of you have tried to guess, and your humor-tinged suggestions really amused us. NB24 sums up the story of our ambassador Nigel Bailly and his dream to take part in the 24h of Le Mans. When this young paraplegic driver told us of his passion and determination in 2017, we were immediately charmed and decided to go along for the adventure.
After 3 years of tenacious work, Nigel will take part in the 24h of Le Mans in June 2021, thus proving that nothing is impossible. Nigel, your courage and determination are admirable. Where you finish doesn't really matter; for us you're already a champion! This CHRONO project is dedicated to you.
Project schedule:
Sign up for exclusive access to the next chapter of the CHRONO project.