On March 14th, we introduced you to our slightly crazy project involving the creation of the first community-based manufacture movement, with the aim of making high-end watchmaking more accessible. Many of you voted and left positive comments, which we greatly appreciate 🙂 This means that stage 2 – development – is now underway! But the hardest part is still to come, with numerous steps to be approved together over the course of the coming months, and we will also require a minimum of 200 preorders in order to launch production.
QUINTESSENTIAL WATCHMAKING
The creation of a new manufacture movement is the essence of mechanical watchmaking. As fans of these little machines know well, it's not about function – here, telling the time is just a pretext – it is above all about the beauty and magic of these incredible instruments that capture our childlike wonder.
It is important to clarify that the movement we are currently developing is nothing like the usual mass-produced skeleton movements. Indeed, the mass-manufactured standard movement with open-worked plates mustn't be confused with our own movement, produced in a small run, with bridges machined on-demand and exclusively for CODE41. Furthermore, the peripheral oscillating weight that will accompany our movements represents real technical prowess that few brands have been able to master.
EXCLUSIVE PERIPHERAL OSCILLATING WEIGHT
During the previous chapter, many of you voted for the automatic version despite its higher cost. We have therefore decided to integrate the much talked about peripheral weight into all of our X41 movements. Here's what it will look like.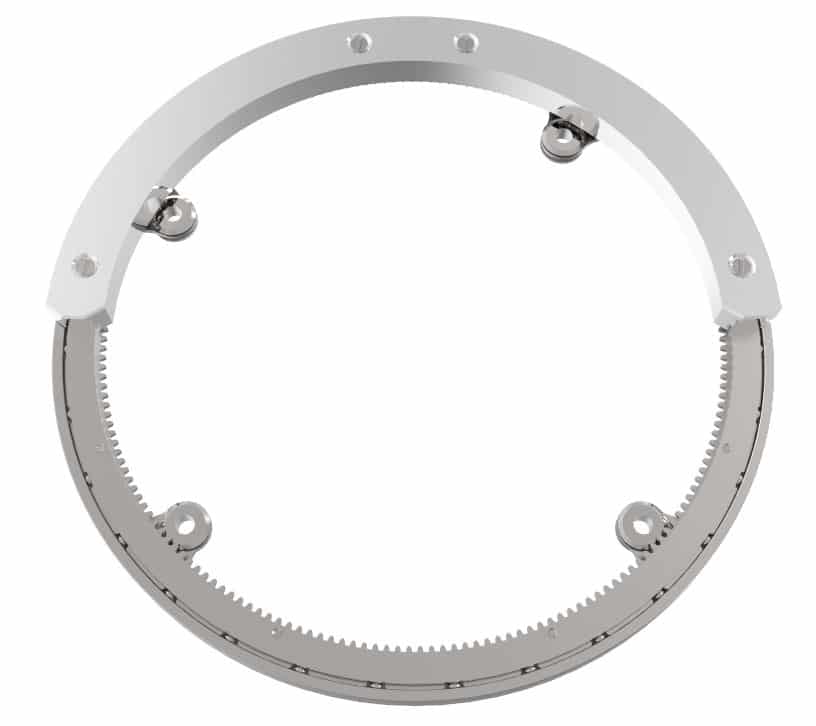 GRAND DATE
Displaying the date was definitely not planned from the start, but we received an incredible number of requests for this complication, and as you know, your opinion is very important to us. As a result, we've been working on a way of integrating this feature into the movement without compromising its mechanical beauty. We have opted for the most prestigious of solutions: the grand date. If you're going to do it, you might as well do it right 🙂
PRODUCTION COSTS
Based on a production run of 500 movements, the cost of production for the grand date is $ 250 / € 217. This would move the total price of the movement up to $ 1,650 / € 1,434.
Here's a quick recap of the costs:
| COMPONENT | COST | ORIGIN |
| --- | --- | --- |
| AUTO MOVEMENT (peripheral weight) WITH DATE | $ 1'650 / € 1'435 (min. 500 units) | SWISS |
| AUTO MOVEMENT (peripheral weight) WITHOUT DATE | $ 1'400 / € 1'217 (min. 500 units) | SWISS |
| STEEL CASE, TRANSPARENT CASEBACK | $ 80 / € 70 | CHINESE |
| LEATHER STRAP, DEPLOYMENT CLASP | $ 30 / € 26 | ITALIAN/CHINESE |
| ASSEMBLY | $ 30 / € 26 | SWISS |
| PACKAGING | $ 15 / € 13 | CHINESE |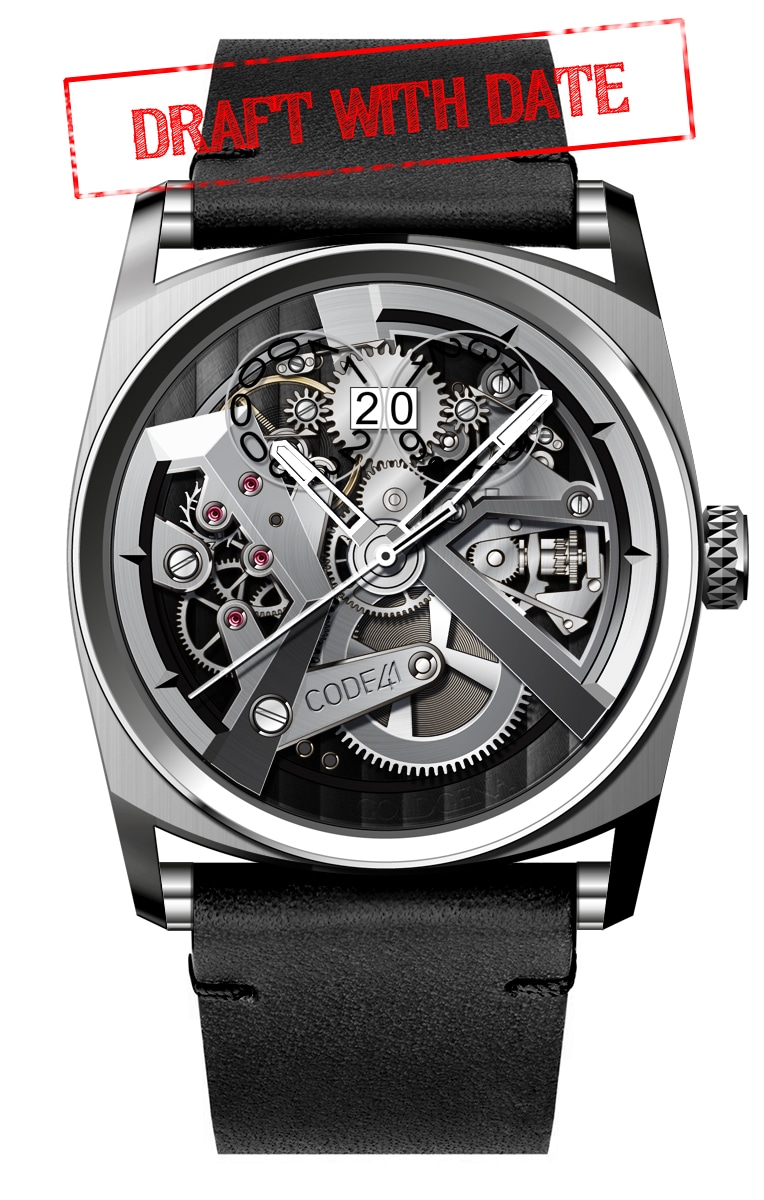 LAUNCH PRICE
APPROX. $ 4'630 / € 4'020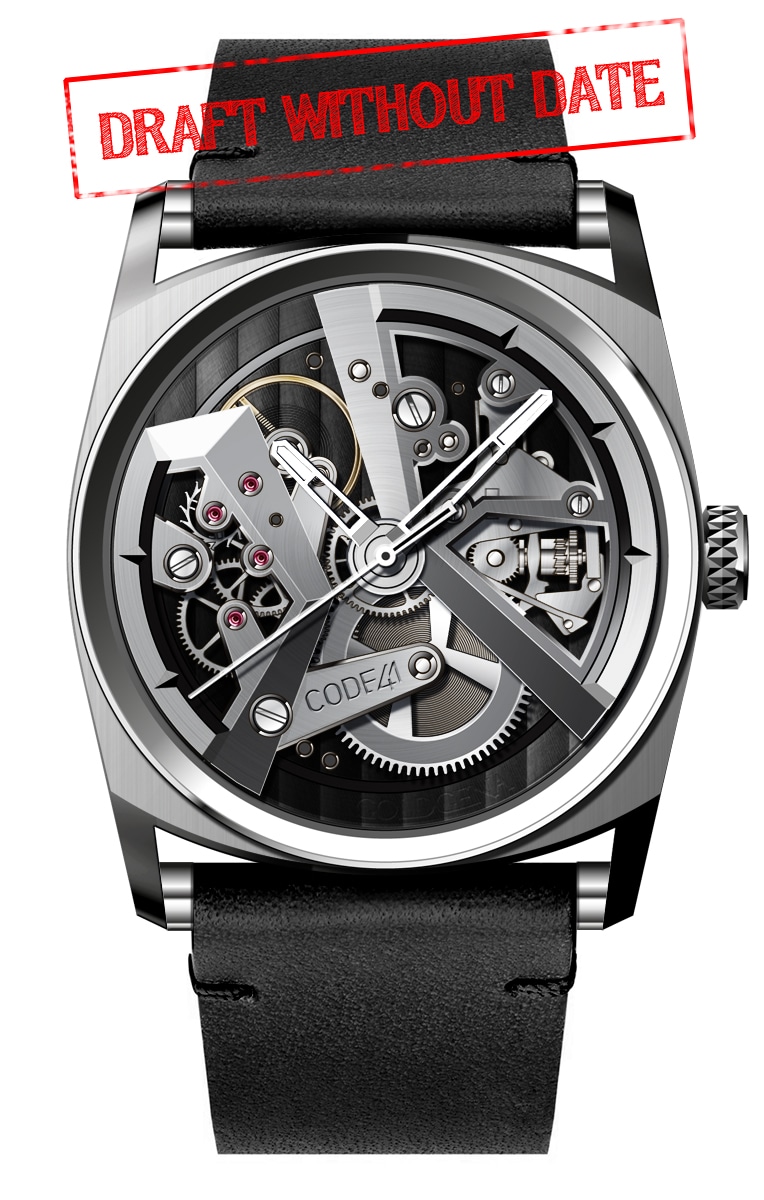 LAUNCH PRICE
APPROX. $ 3'990 / € 3'470
RESULTS OF VOTES:
I like it with the date
1,690 votes
I like it without the date
654 Votes
WORK IN PROGRESS
The architecture of the X41 movement has not yet been finalized. We still have to work on designing the bridges and improving the readability. We'll be able to show you more complete versions in future chapters, but for now, here are a few drawings to give you an idea of the conundrum that is designing a manufacture movement.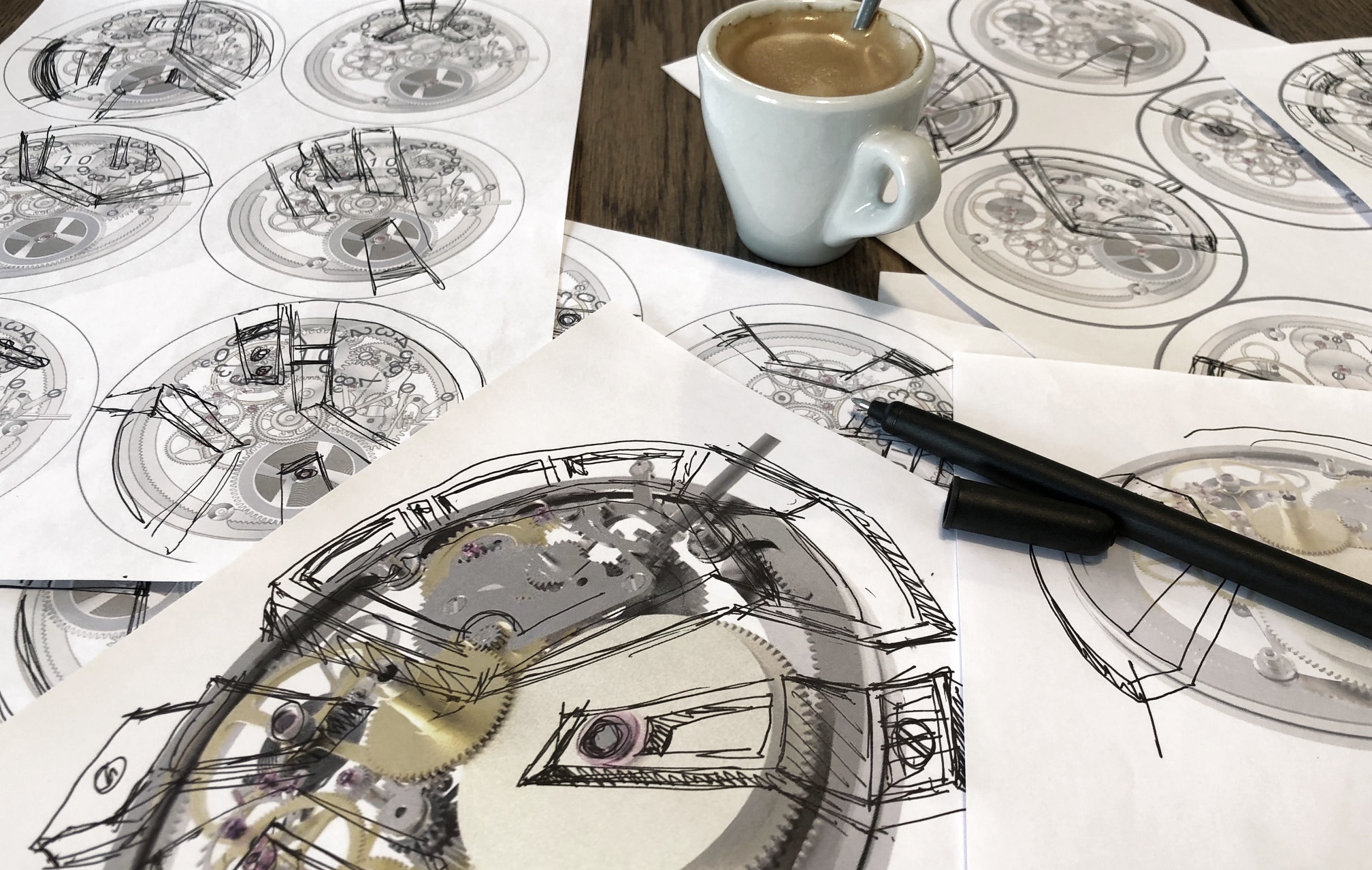 CASE DESIGN
Our aim is to build on the powerful, recognizable brand codes we have created with our ANOMALY case. As a young brand, it's important for us to concentrate our efforts on establishing an emblematic style before trying to launch a completely new design. That said, we are currently working on some nice developments that we'll be revealing to you over the coming chapters.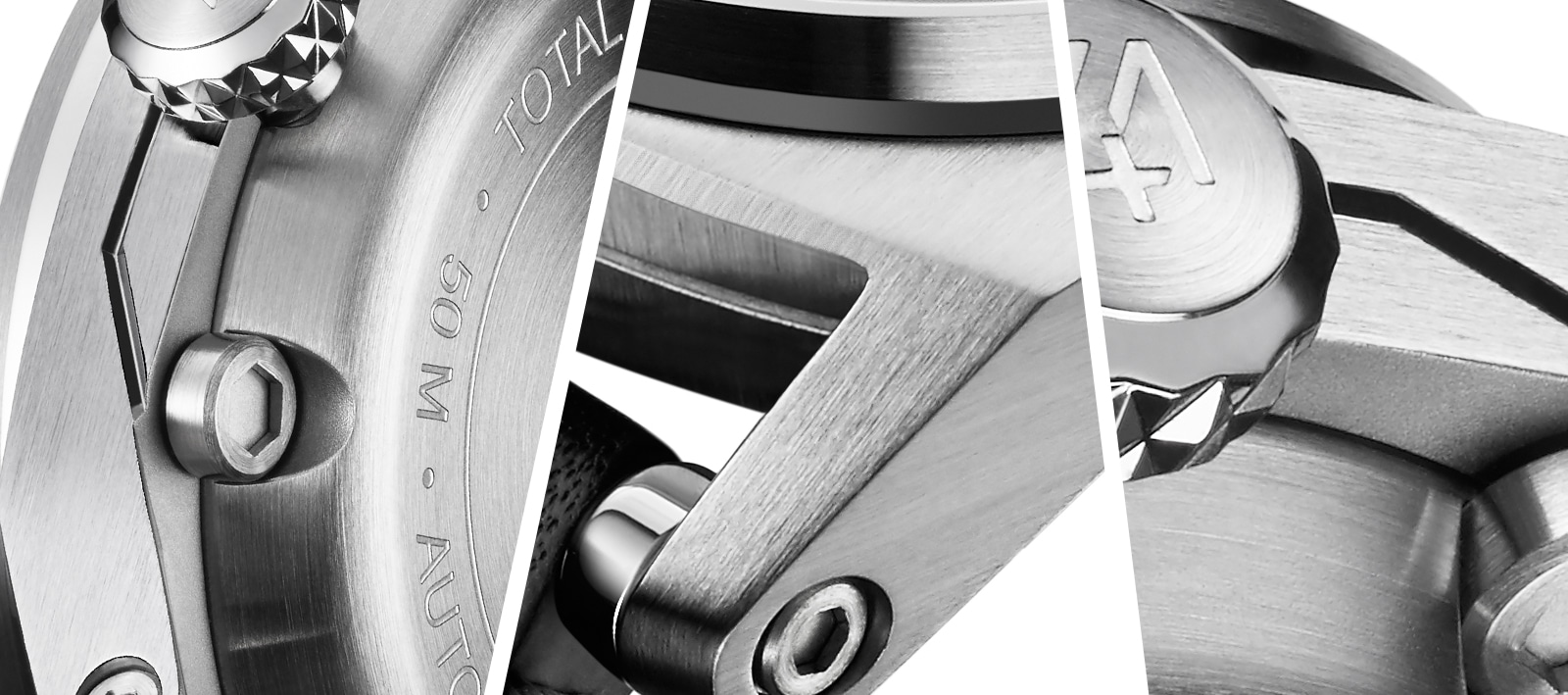 HERE'S AN OVERVIEW OF THE SCHEDULE
We initially planned to begin accepting pre-orders in mid-June, just before the summer holidays, but development – in particular the changes resulting from the addition of the grand date – is going to take longer than anticipated. We would therefore prefer to launch pre-orders at the start of September.
Enter your email address to receive the special link that will give you access to the next chapter.